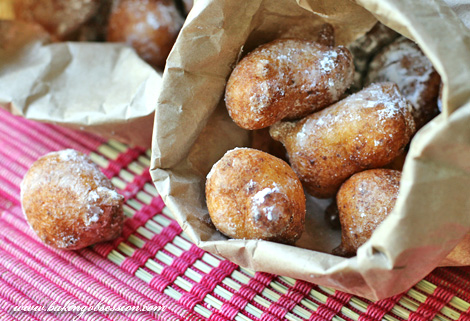 Ingredients
water

baking powder about 1 heaping tablespoon per cup of flour

salt

vegetable oil for deep frying
Directions
Mix flour, baking powder, and salt.

Add water until mixture is loose enough to be spoon dropped into very hot oil.

Use a slotted spoon to keep moving in hot oil.

When browned to a golden color, remove and put in a colander.

Sprinkle with powdered sugar.

If the oil isn't hot enough, they won't cook in the center.
Category: Desserts