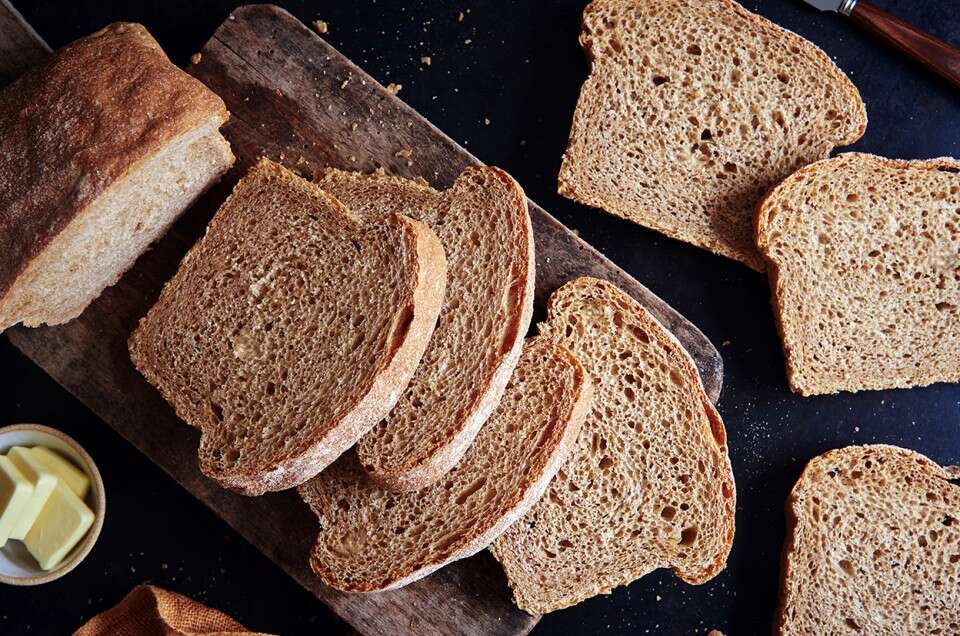 1 Serving from the Dak Bread Machine recipe book
I prefer to use the Manual option on the bread machine and roll the dough out and place into two oiled loaf pans. Allow dough to rest 10 to 15 minutes before rolling out. Allow dough to rise until double bulk. Bake in a 350°oven for 30 to 40 minutes.
Ingredients
1 package yeast

1/8 teaspoon ginger

2 1/2 cups bread flour

1 1/4 cups whole wheat flour

1/2 cup wheat germ

1 teaspoon salt

3 tablespoons honey

1 12 oz. can evaporated lowfat milk

2 tablespoons canola oil

1/2 cup cracked wheat

1/2 cup boiling water
Directions
Cover the 1/2 cup cracked wheat with the boiling water in a small bowl.

Stir and let cool.

Put the rest of the ingredients in the order listed into the bread machine.

Then add the cooled wheat.

Select white bread and push start.
Category: Yeast Breads