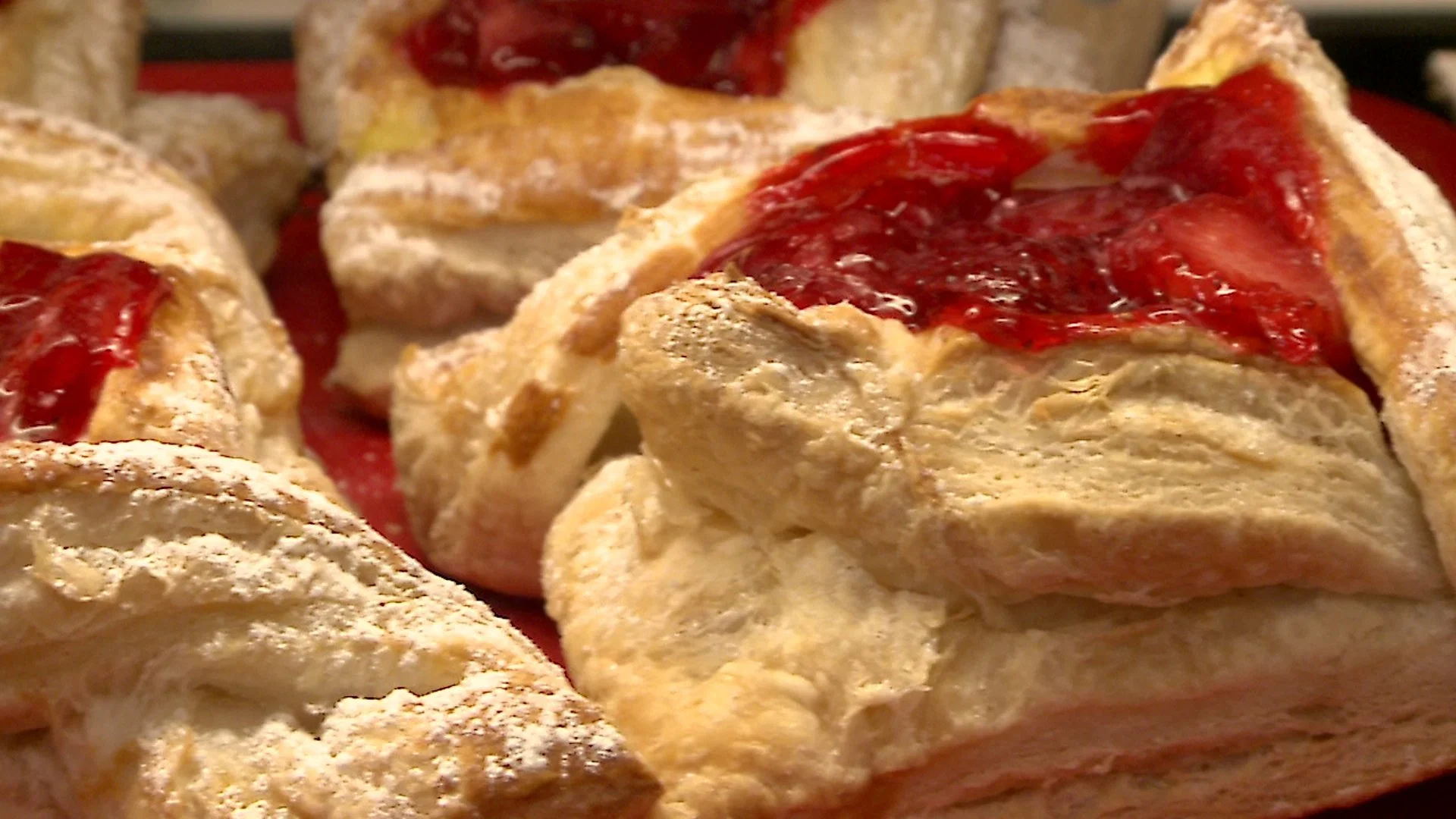 Ingredients
2 1/4 cups flour

2 teaspoons baking powder sift above together

2 sticks butter or margarine

1/2 package yeast (1 rounded teaspoon), dissolved with 2 tablespoons warm water

2 egg yolks

1 teaspoon vanilla

1/4 cup

plus 1 tablespoon sour cream

2 egg whites

1/2 cup sugar

1/2 teaspoon vanilla
Directions
Take first three ingredients and cut with knife until size of peas.

Then put remaining ingredients (after mixing) into first ingredients and mix into dough.

If sticky add more flour.

Put in refrigerator for 2 hours, or freeze for one hour.

Beat egg whites until soft peaks form.

Then gradually add sugar and vanilla.

Take out dough and cut in 4's.

Make four balls.

Roll out in as much confectioner's sugar as is needed.

Roll thin as possible and cut into 8ths.

Add 1 tsp. of meringue to each eighth and roll. Place in 425° oven for about 15 minutes.
Category: Desserts