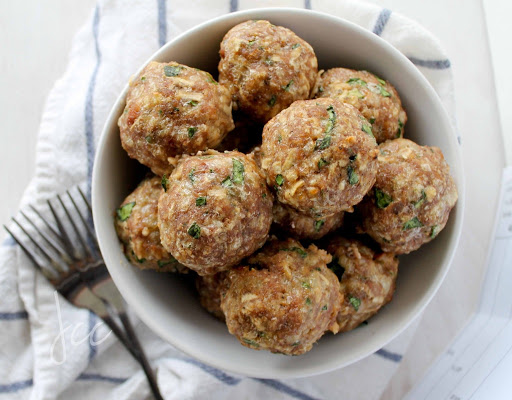 Vegetable Turkey Meatballs
Ingredients
1 1/2 pounds ground turkey

2 cups zucchini shredded

1 1/2 cups carrots shredded

1 cup Italian bread crumbs

1 cup onions chopped

2 eggs

1/4 teaspoon black pepper

{"Sauce"=>nil}

1 onion chopped

1 clove garlic minced

2 16 oz. cans stewed tomatoes crushed

1 6 1/2 oz. can mushrooms

1 cup zucchini sliced
Directions
Meatballs:

In a medium bowl combine all ingredients.

Bake at 400° about 15 minutes each side until each meat ball is browned.

Sauce:

Saute onion and garlic in frying pan.

Add tomatoes, and mushrooms.

Simmer.

Add more zucchini and simmer together.

Put turkey meatballs in pan and simmer with tomato sauce to intermingle flavors.
Category: Poultry