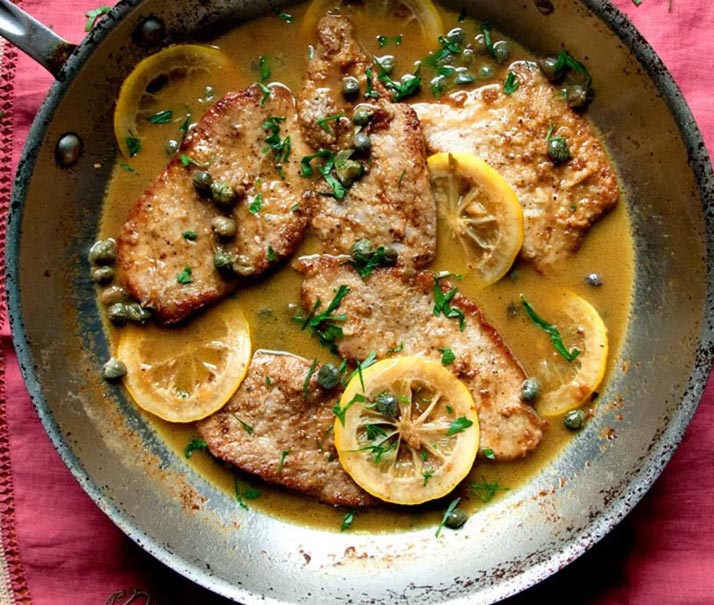 Ingredients
1 1/2 pounds veal scallops

1 cup water

1 cup dry white wine

1 clove garlic crushed

1/4 teaspoon rosemary crushed

1/2 teaspoon salt

few grains pepper

1/2 pound mushrooms thinly sliced

2 tablespoons parsley finely chopped

vegetable oil
Directions
Place a large skillet over moderate heat.

Brush pan lightly with oil.

Add veal pieces and brown quickly on both sides.

Remove from heat.

Remove meat from skillet.

Add the water and stir over moderate heat to loosen browned particles.

Add wine, garlic, rosemary, salt and pepper.

Mix together.

Return meat to skillet.

Sprinkle with mushrooms.

Cover and cook over moderately low heat for about 20 minutes, or until veal is tender.

Skim off any fat from surface of sauce.

Serve garnished with chopped parsley.
Category: Meats