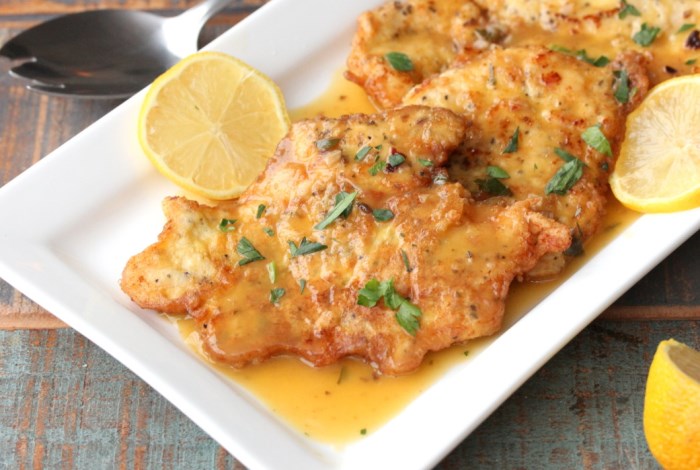 Veal (or Chicken) Francais
Ingredients
1 pound veal or chicken cutlets

flour

1 large onion

2 6 1/2 oz. can mushrooms or 1/2 pound fresh

1/2 cup sherry

1 cup water or more

3/4 teaspoon chicken base

1 tablespoon butter or margarine

black pepper and oregano to taste
Directions
Pound cutlets thin.

Dredge in flour.

Spray large frying pan generously with Pam, add 1 tablespoon oil each time you fry a layer of meat.

Make sure oil is very hot and brown very quickly on both sides then put aside.

Slice onion very thin and cook in pan until transparent.

Add mushrooms (drained very well) and cook only 2 minutes.

Add meat to pan with the sherry, water, chicken base, butter and spices, and cook over medium heat until water is decreased and sauce is creamy.

Serve hot.
Category: Meats