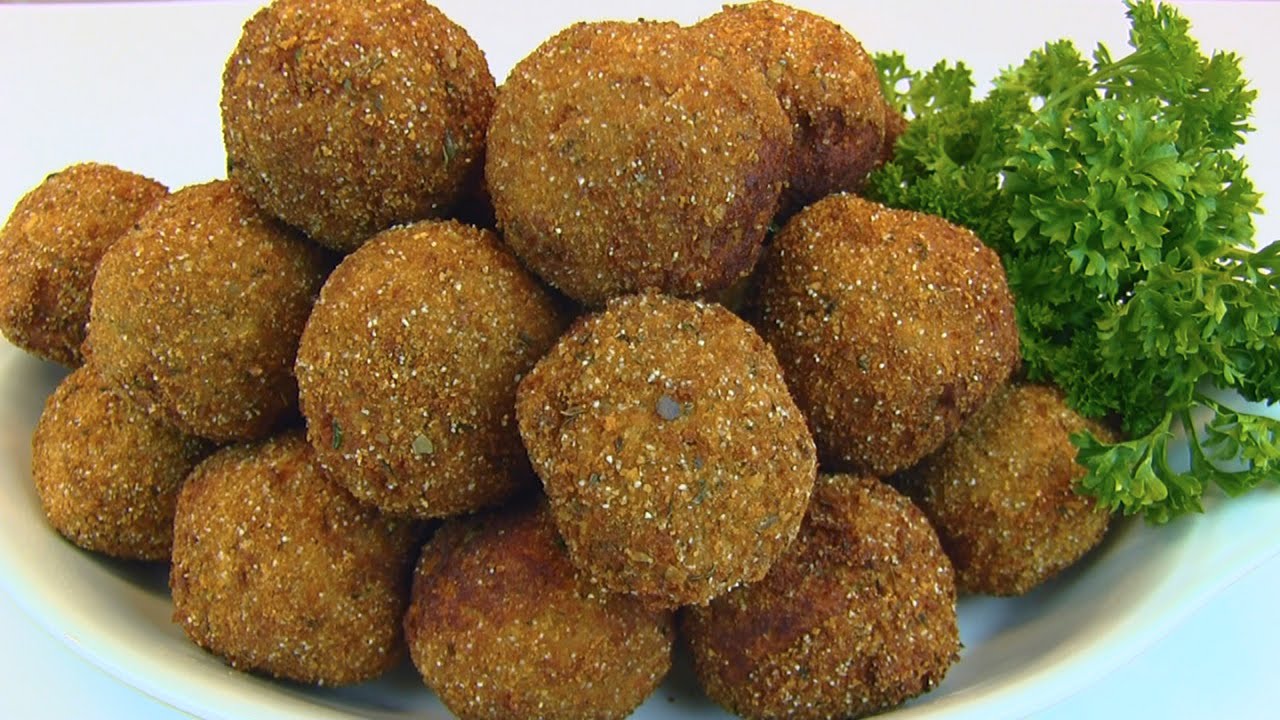 Ingredients
4 cups cooked turkey minced in food processor

1 cup cream of mushroom soup undiluted

1 cup bread crumbs (plain)

1 onion pureed in blender with 1 or 2 tbl. turkey or chicken stock

4 tablespoons dried parsley

1/2 teaspoon ground nutmeg

salt and pepper to taste
Directions
Combine all ingredients above in large bowl.

Taste for salt.

Form into croquettes;

roll in bread crumbs.

Chill or place in freezer 15 minutes.

Fry in shortening until bowned.

Blend remaining soup with 2 tablespoons milk, until the consistency of sauce (or you can use left over gravy instead).

Heat and serve over hot croquettes.

Makes approx. 6-9 large croquettes.

These freeze well.

Defrost before frying.
Category: Poultry