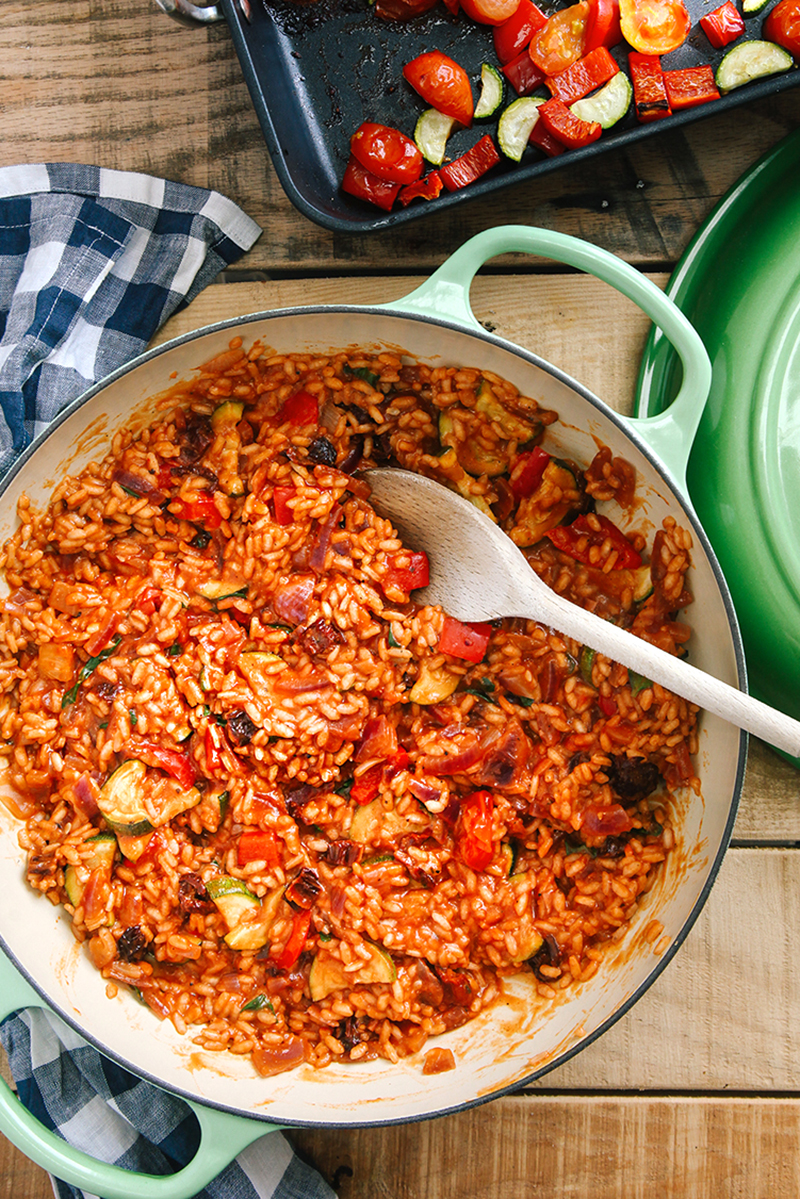 8 Servings
For a meal-in-a-dish you may add leftover meat, chop meat, tuna, chicken or turkey, chopped ham, shrimp, etc. before placing in the oven.
Ingredients
2 cups rice Uncle Ben's

2 cups water

1 tablespoon parsley dried or fresh, minced

2 teaspoons salt

1/8 teaspoon pepper

1/2 teaspoon garlic powder

1/3 cup oil vegetable or olive

1 28 oz. can crushed tomatoes
Directions
Place the rice, water, parsley and salt and pepper in oblong (13x9x2) ovenproof pan or casserole.

Heat to boiling on top of stove and continue simmering until water is almost all absorbed.

Add garlic, oil and tomatoes to pan.

Stir until it comes to a boil again.

Transfer to a preheated 400° oven for approx. 30-45 minutes or until rice is dry and tender.

Serves 8 as a side dish or 4 to 6 as a main meal.
Category: Pasta, Sauces, Rice, and Grains