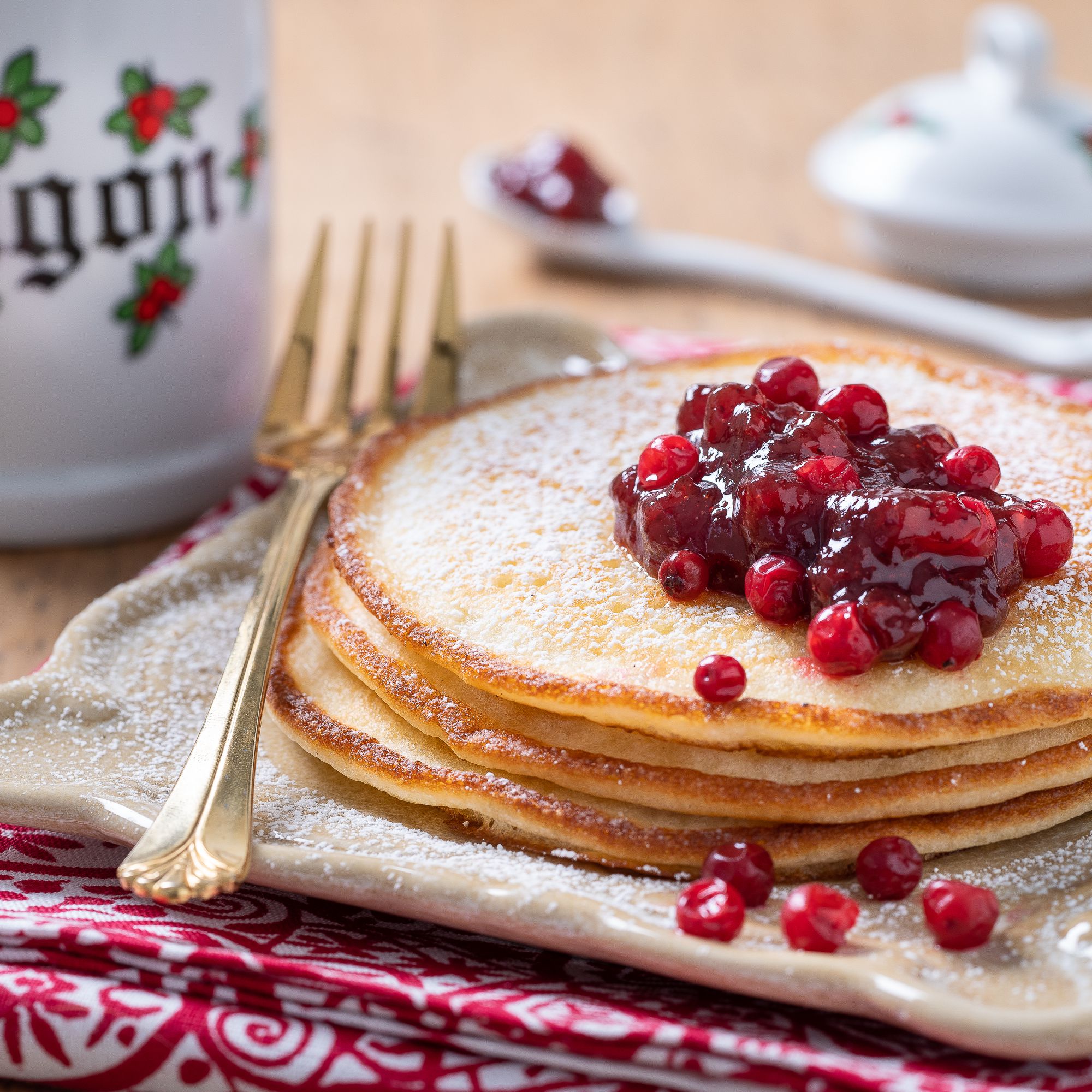 Ingredients
1 cup flour

1 cup milk

1 tablespoon butter or margarine melted

1 egg

pinch of salt
Directions
Mix all ingredients together in a bowl until most of the lumps are gone.

Batter will be thin.

Heat non-stick frypan prayed with cooking spray nice and hot.

Pour batter from ladle for small pancakes or pour in enough to cover bottom of frypan for one large pancake.

Flip when bubbled and roll up pancake onto plate.

We put our favorite jam and maple syrup on top.

They are delicious and slide down so easy.
Category: Breakfast Foods