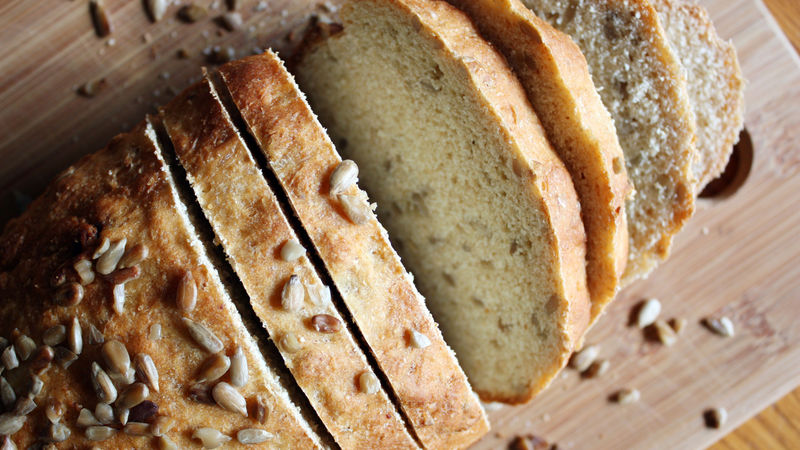 1 Serving from "Bread Machine Baking" by Lora Brody
I prefer to set the bread machine for manual and make two loaves. Let dough rest for 10 to 15 minutes before rolling out, and allow to rise until double bulk. Bake at 350° for 30 to 40 minutes.
Ingredients
1 tablespoon yeast

1/2 cup unprocessed bran flakes

1 teaspoon salt

2 cups bread flour

1/2 cup whole wheat flour plus 3 tablespoons

2 tablespoons wheat gluten

2 tablespoons wheat germ

1 tablespoon blackstrap molasses

2 tablespoons honey

2 tablespoons vegetable oil

1 cup water plus 2 tablespoons

1/3 cup sunflower seeds crushed
Directions
Have all ingredients at room temperature. Place all ingredients in the machine, program for White Bread, and then press start.
Category: Yeast Breads