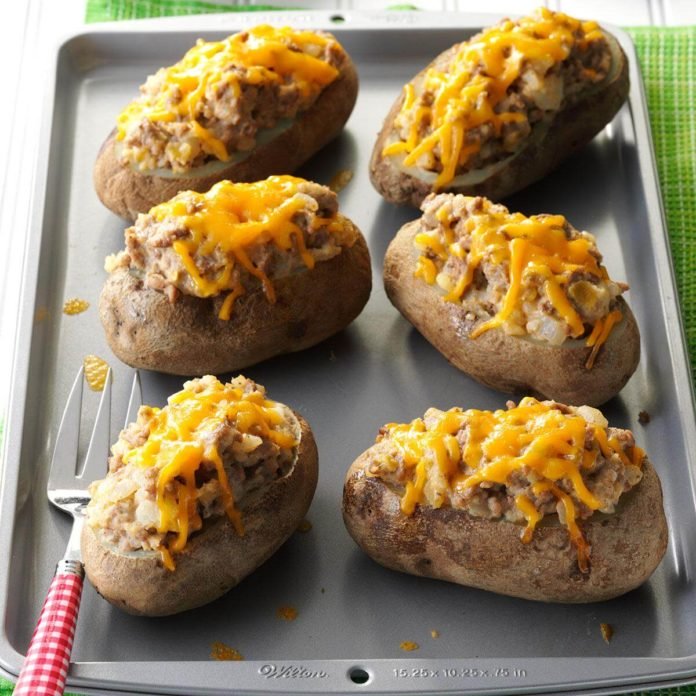 Ingredients
4 large baking potatoes

1/4 cup butter

1/2 cup milk

1/4 cup sour cream

1 teaspoon salt

1/4 teaspoon white pepper

paprika
Directions
Scrub potatoes and dry; bake in a hot oven (425°) until soft in center when pierced with a fork - about 1 hour.

Cut in half lengthwise; scoop out pulp (saving shells) and put pulp through ricer; beat in the butter, milk, sour cream, salt and pepper.

Spoon back into the 8 shells; ruffle with fork tines and sprinkle with paprika.

Place on cookie sheet or foil and reheat in a hot

(425°) oven until tops are browned - 20 to 30 minutes.
Category: Vegetables