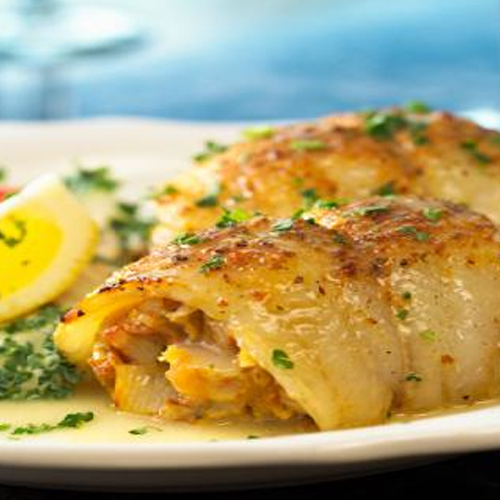 1 Serving
flounder fillet, or sole
Ingredients
crab meat or imitation crab, chopped

grated Parmesan cheese (not as much as in baked clams)

cracker meal

olive oil to moisten mixture

squeeze of fresh lemon
Directions
Mixture should be tight but not too dry.

Cut fillets into half pieces and put filling onto each slice.

Roll closed and line up on a Teflon baking sheet.

Sprinkle top with olive oil or use a brush, but don't use too much or it will be too oily.

Bake at 350° until fillets are opaque.

Sprinkle with paprika and serve with lemon wedges.

Salt should be unnecessary.
Category: Seafood