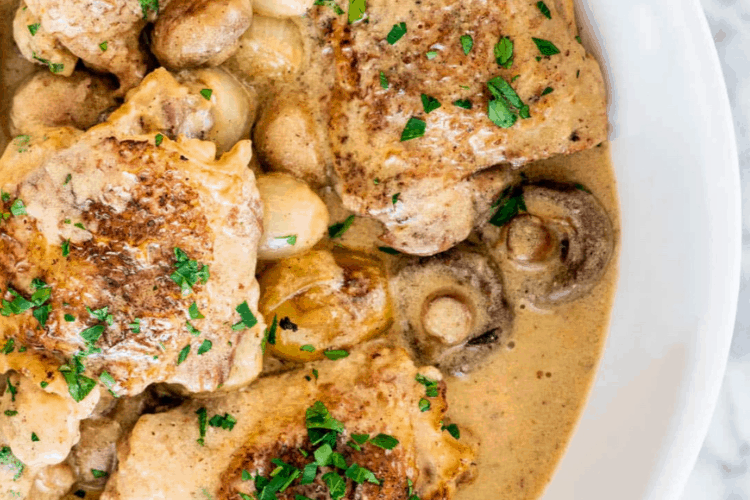 Sticky Chicken (Fricassee)
3 Servings submitted by Emily Magnani
Ingredients
1 broiler-fryer chicken cut up

2 onions sliced

garlic powder oregano, salt and pepper
Directions
Brown chicken well in small amounts of oil in deep heavy skillet (electric fry pan is perfect).

Remove chicken to separate plate.

Add sliced onions to fry pan and brown well.

Return chicken to pan and season with salt, pepper, garlic powder and oregano to taste.

Add enough water

and white wine to half cover chicken.

Simmer covered until tender.

Serve with green vegetables and fluffy white rice.

Great to make ahead and freezes very well.
Category: Poultry