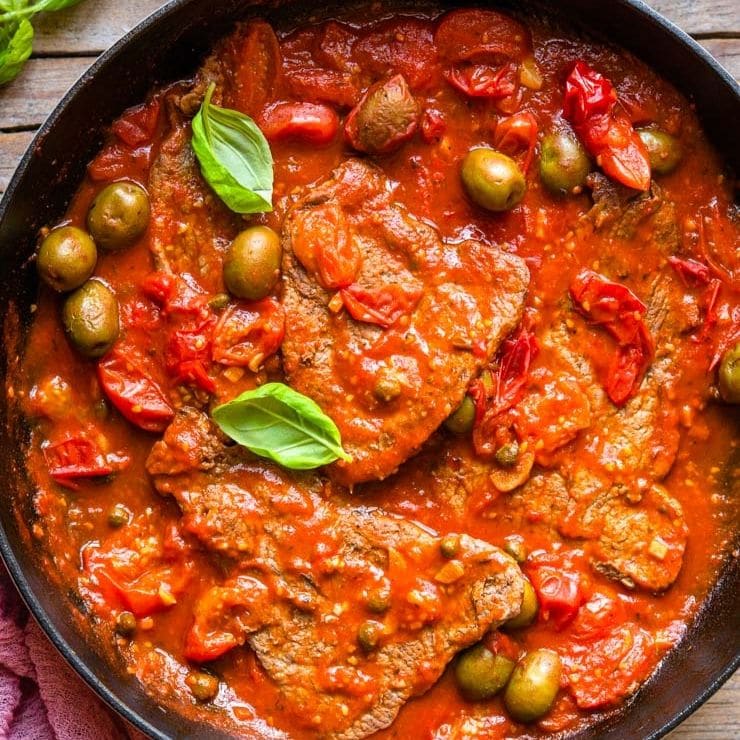 Ingredients
2 to 4 pounds round steaks

2 tablespoons extra virgin olive oil

1 large onion minced

4 to 6 cloves garlic minced

1 to 2 cayenne peppers seeded and chopped

2 6 1/2 oz. can tomato paste

2 cups burgundy wine

2 cups water

2 cubes beef bouillon

salt and pepper to taste
Directions
Saute onions, garlic and peppers in olive oil.

Add tomato paste, wine, water, and bouillon cubes.

Bring to a boil.

Place round steak in crock pot (steak can be cut into smaller pieces if desired).

Pour mixture over the top.

Cook 8 to 10 hours on low, or 4 to 6 hours on high.
Category: Meats