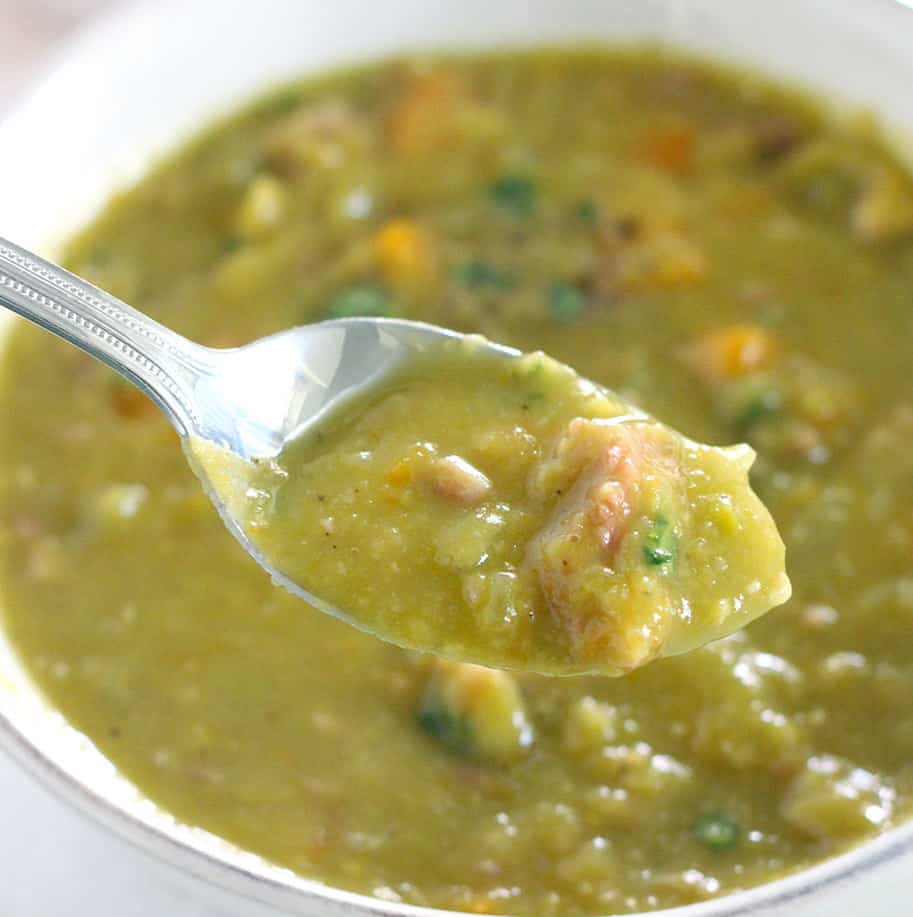 Ingredients
1 pound split peas washed and soaked

10 cups water

1 pound carrots sliced very thin

3 onions minced or 1/3 cup dried minced

1 1/2 to 2 cups celery and leaves

10 teaspoons chicken bouillon

1/2 pound ham diced
Directions
Wash and soak peas in cold water for 1 to 2 hours.

Drain.

Take end of whole celery stalk and slice off about 1/2" of bottom.

Discard.

Then slice from bottom of whole celery in about 1/4" slices until you have about 2 cups.

Wash in cold water and drain.

Place peas, cold water, onion, carrots, and celery in large stock pot.

Bring to a boil.

Add chicken granules.

Stir and simmer, covered, for 30 minutes.

Add ham and continue simmering until peas are very tender.

Add salt and pepper to taste.
Category: Soups