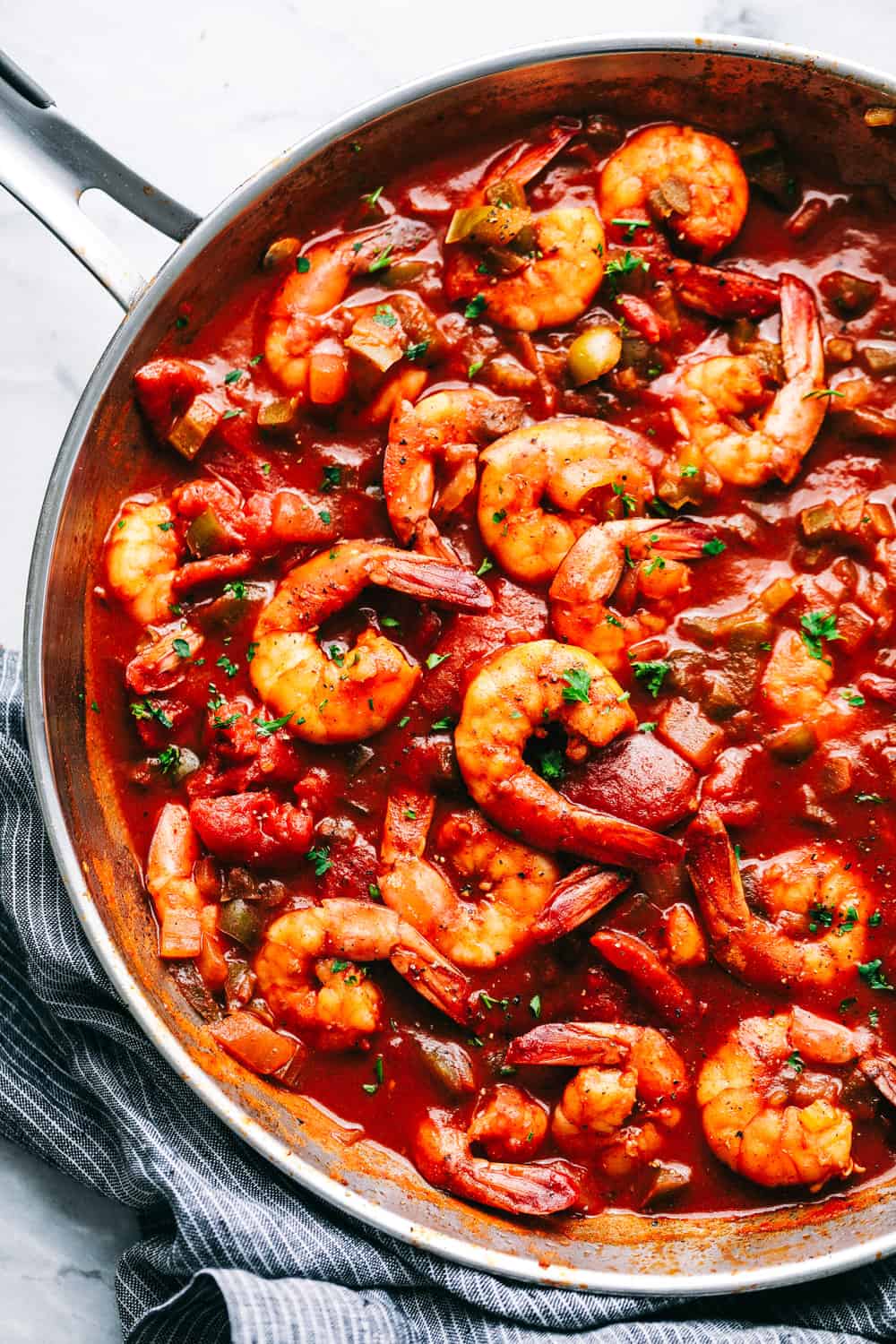 Ingredients
1 cup onions chopped

1 cup celery chopped

1 clove garlic minced

1 28 oz. can crushed tomatoes

2 8 oz. cans tomato sauce

3 teaspoons salt

1 teaspoon sugar

2 tablespoons Worcestershire sauce

1 teaspoon chili sauce

1 1/2 pounds frozen shrimps shelled

1 cup green bell peppers chopped

3 to 4 teaspoons cornstarch if needed

6 cups cooked rice
Directions
In skillet cook onion, celery, and garlic in shortening until tender but not brown.

Add tomatoes, tomato sauce, and next 5 ingredients.

Simmer uncovered 45 minutes.

Mix cornstarch with 1 tablespoon cold water.

Stir into sauce.

Cook and stir until mixture thickens and bubbles.

Add shrimp and green peppers.

Cover, simmer

5 minutes.

Serve with hot rice or Parsley Rice Ring.
Category: Seafood