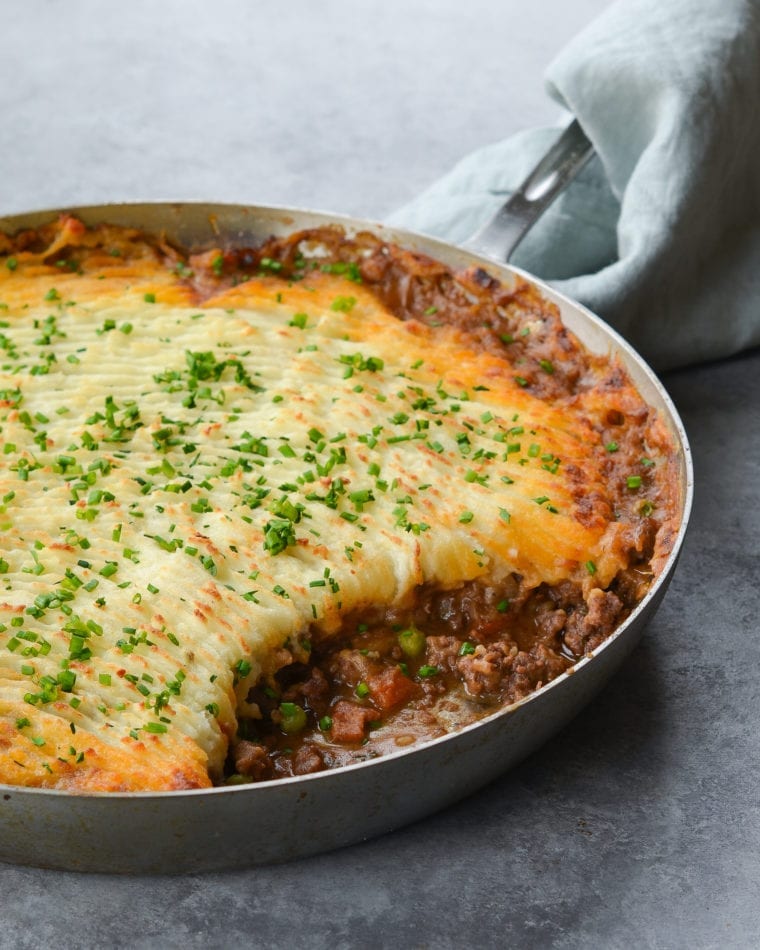 Ingredients
4 mashed potatoes (instant is fine)

1/2 cup onions finely chopped

2 tablespoons margarine

2 tablespoons flour

1 cup milk

3/4 cup beef broth (or lamb)

2 cups lamb cooked and cut into cubes

1 tablespoon parsley snipped

1/8 teaspoon dill weed

1/4 teaspoon Kitchen Bouquet

1/4 cup sharp cheddar cheese or American, shredded
Directions
Prepare the mashed potatoes according to package directions.

In a skillet cook celery and onion in butter until tender but not brown.

Blend in flour.

Add milk and broth (all at once). Cook and stir until mixture thickens and bubbles.

Stir in lamb, parsley

1/2 teaspoon salt and 1/8 teaspoon of pepper (or to taste), dill weed, and Kitchen bouquet.

Pour meat mixture into 1 1/2 quart casserole and top evenly with potatoes.

Sprinkle with cheese.

Bake at 400° for 20 to 25 minutes or until brown.
Category: Meats