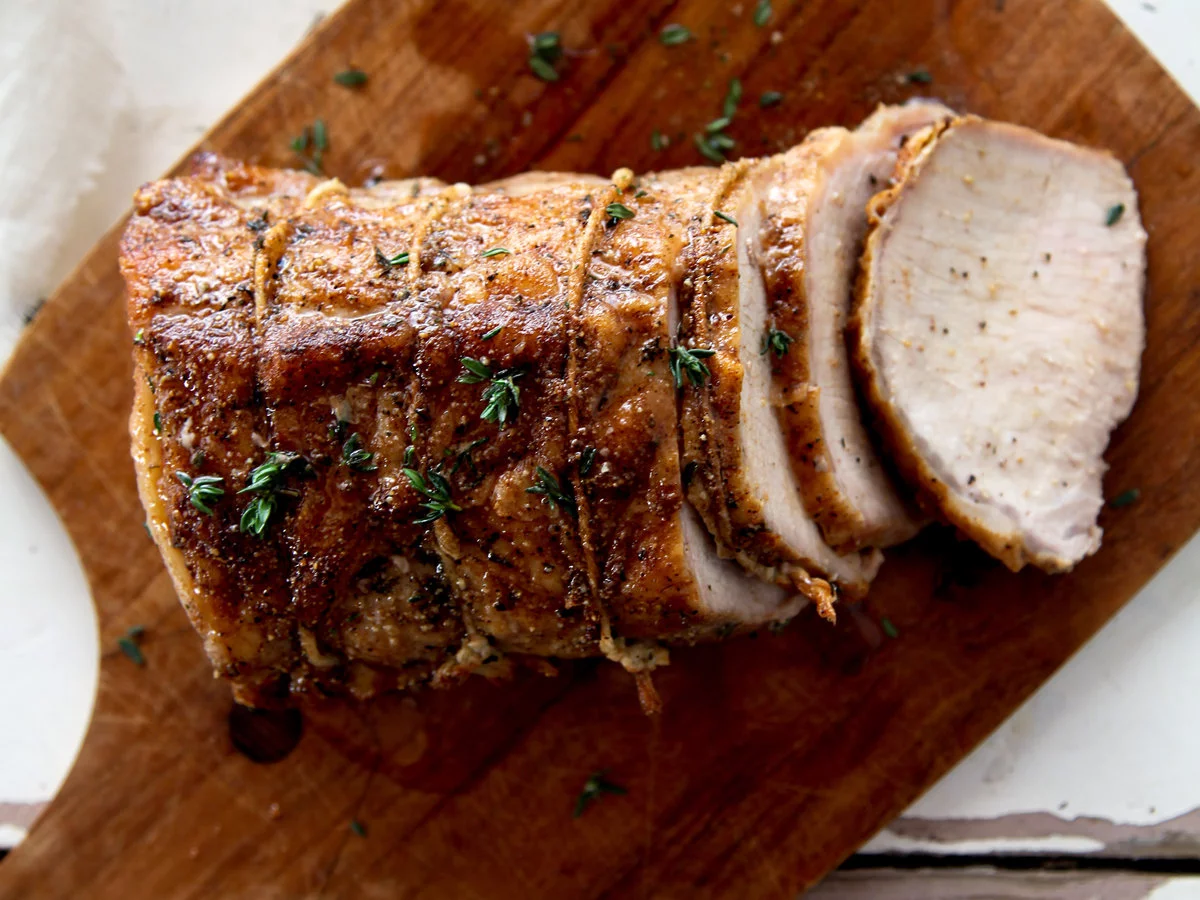 Ingredients
1/2 cup lemon juice

1/2 cup soy sauce

1/2 cup marsala

1/2 teaspoon garlic powder

2 tablespoons fresh ginger chopped, or 2 teaspoons ground ginger

5 pounds pork loin
Directions
Combine lemon juice, soy sauce, marsala, garlic powder, and ginger.

Pour over pork in shallow dish.

Refrigerate, covered, several hours, or overnight, turning pork occasionally.

Remove pork; reserve marinade.

Secure pork on spit.

Insert barbeque-meat thermometer in pork, to be sure of doneness.

Adjust spit 8 inches from prepared coals. Place pan under pork for drippings.

Roast until temperature reaches 185° - about 2 hours.

Baste often with marinade.

Remove from spit.

Serve with drippings.
Category: Meats