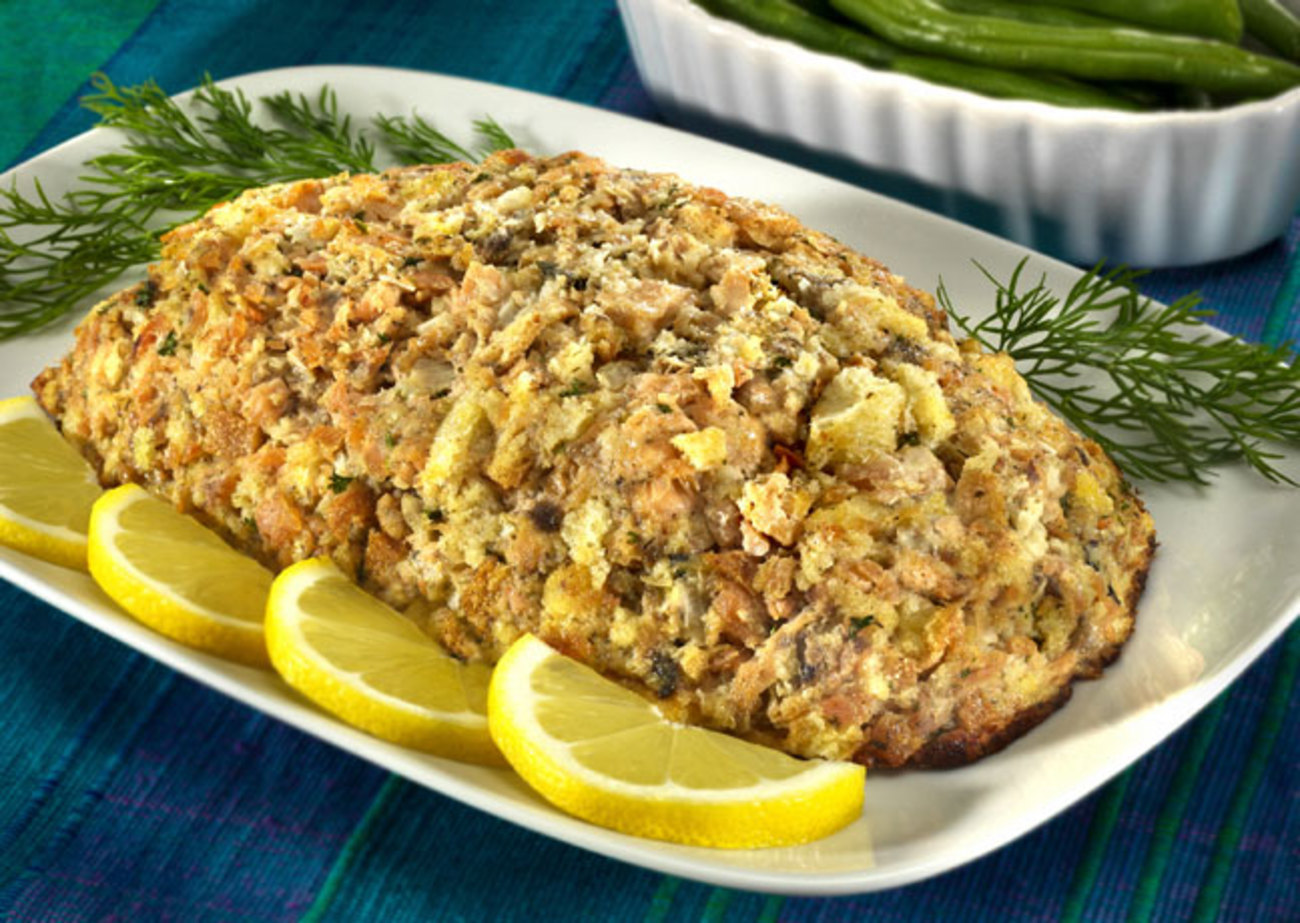 4 Servings From Campbell's "Cooking with Soup"
Ingredients
1 16 oz. can salmon

1 10 3/4 ounce can cream of mushroom or cream of celery soup

1 cup fine dry bread crumbs

2 eggs

1/2 cup onions chopped

1 tablespoon lemon juice
Directions
Drain salmon; save 1/4 cup liquid.

Remove skin and bones from salmon; flake.

Thoroughly mix with salmon liquid and other ingredients;

pack into a well-greased loaf pan (9 x 5 x 3") .

Mixture is soft before baking.

Bake in a 375° oven 1 hour or until nicely browned.

Cool loaf in pan for 10 minutes.

Loosn from sides of pan and turn out on platter.
Category: Seafood