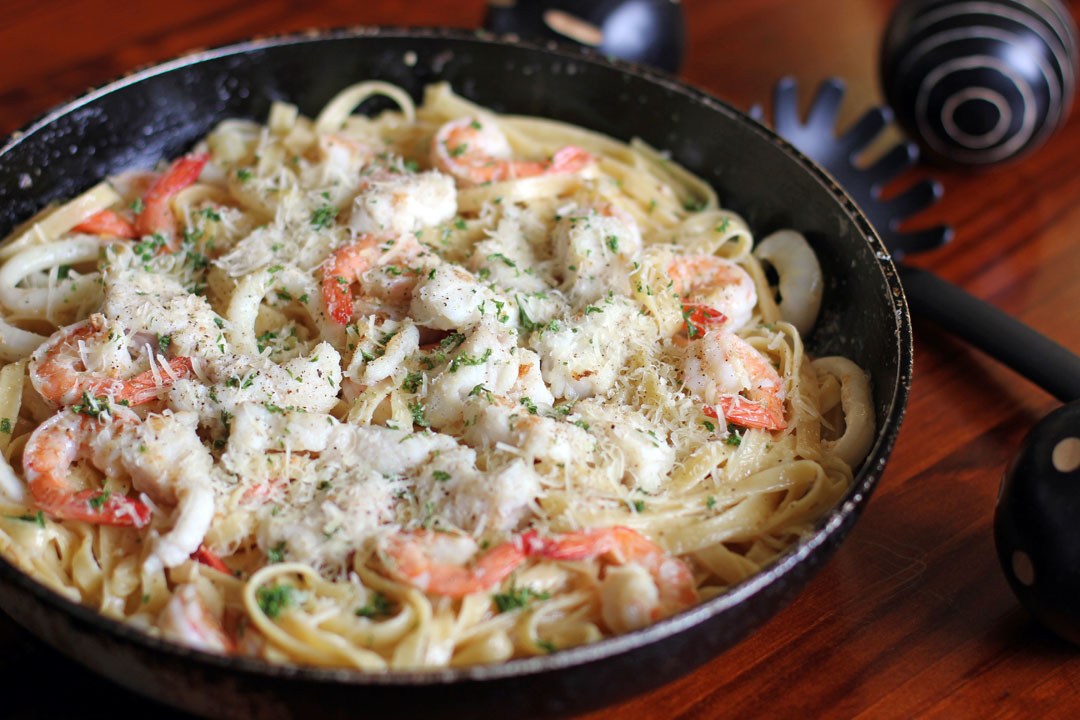 4 Servings Christian's creation
Ingredients
1/4 cup olive oil

2 tablespoons margarine

3 ounces light cream cheese softened

1 cup milk

1/2 cup Parmesan cheese

4 cloves garlic minced

2 teaspoons dried minced onion

1 tablespoon basil

1 tablespoon oregano

2 teaspoons Old Bay seasoning

1/2 teaspoon white pepper

1 1/2 teaspoons cornstarch

1 tablespoon water

1 8 oz. package imitation crab shredded
Directions
In a large saucepan, saute garlic and onion in olive oil and margarine.

When garlic and onion are slightly brown, melt the cream cheese into the saucepan.

Cream cheese may look slightly curdled, but this will smooth out.

Whip in the milk, and when the mixture comes to a boil, add the Parmesan cheese and spices.

In a separate bowl (very small), mix the water and cornstarch together until perfectly smooth.

Then slowly whip the cornstarch into the

mixture until the mixture has reached the desired thickness.

Fold the crab meat into your mixture.

Serve over approx. 1 pound of your choice of pasta (fettuccine is preferred.
Category: Pasta, Sauces, Rice, and Grains