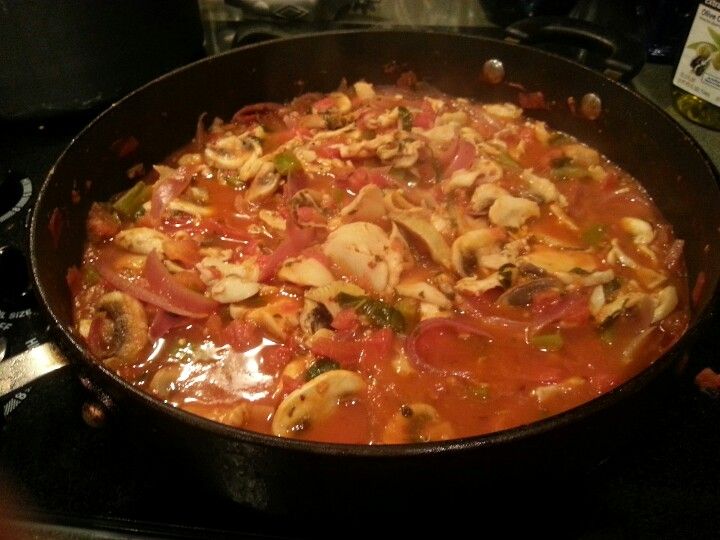 6 Servings
This serves 6-8 unless there are too many scungilli hounds eating!
Ingredients
3 pounds scungilli cooked and cleaned or 3 1lb.13oz.cans, Drain and save juice.

1/2 cup oil (or more)

1 teaspoon garlic minced or 1/2 head garlic cloves, pressed

3 6 oz. cans tomato paste

1 28 oz. can tomato puree

2/3 cup Gallo hearty burgundy wine

1 teaspoon salt

1 teaspoon black pepper

1/2 teaspoon cayenne or crushed red pepper (or to taste)
Directions
Cut up scungilli into large slices.

wash in cold water.

In pot, place oil

Heat and add garlic until lightly brown .

Add tomato paste plus one paste can of water, two cans of drained juice, and the wine.

Stir until well blended.

Add salt, pepper, and hot pepper. Let simmer approx. 45 minutes, or until sauce is cooked.

Add more wine or juice is too thick.

Stir often to avoid sticking.

Cook approx. 10 minutes or until tender. Add scungilli and heat thru.

DO NOT OVERCOOK or

will be tough.

Sauce should be sufficient for 1 pound of spaghetti or 1 1/2 pounds of linguini.
Category: Seafood