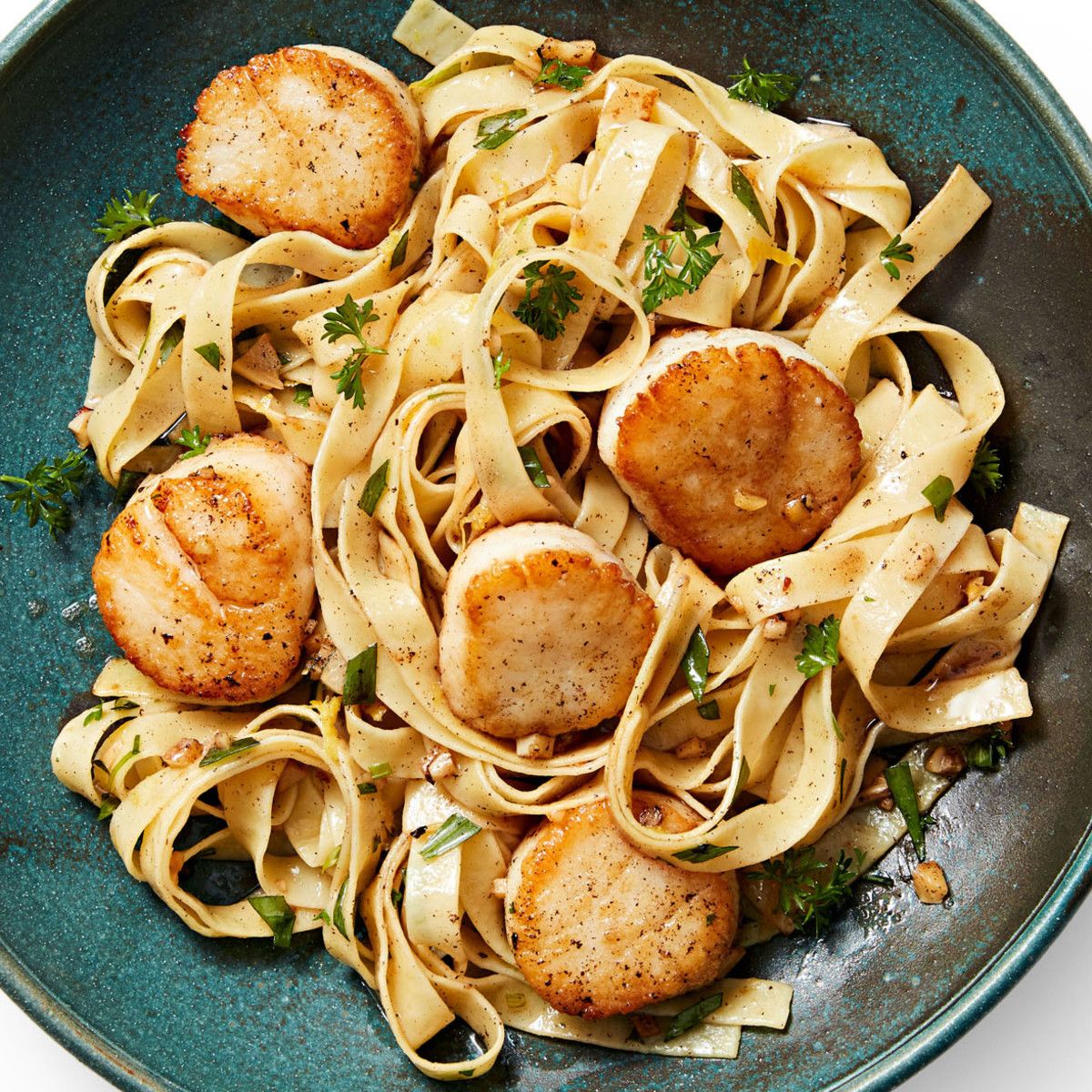 Scallops with a White Wine-Mushroom Sauce over Pasta
6 Servings
If you prefer fresh mushrooms (which taste so much better) add them to browned garlic before adding the scallops. Stir and cook until tender, then add scallops. Proceed as above.
Ingredients
1 pound bay scallops

2 tablespoons butter or margarine

2 tablespoons olive oil

5 to 8 cloves garlic minced

2 tablespoons parsley fresh or dried, minced

1 teaspoon basil fresh or dried, minced

1/4 cup white wine

1/2 cup evaporated milk

2 10 3/4 ounce can cream of mushroom soup

2 6 1/2 oz. can mushrooms sliced and drained, or 1 lb. fresh mushrooms

salt and pepper to taste
Directions
Melt butter in large pan or pot.

Heat butter and oil and lightly brown garlic.

Add scallops, stir and cook 5 minutes or until scallops are tender.

Add wine, parsley, and basil, cook 1 more minute.

Stir in condensed soup and milk.

Stir constantly over low heat until bubbly and smooth.
Category: Seafood