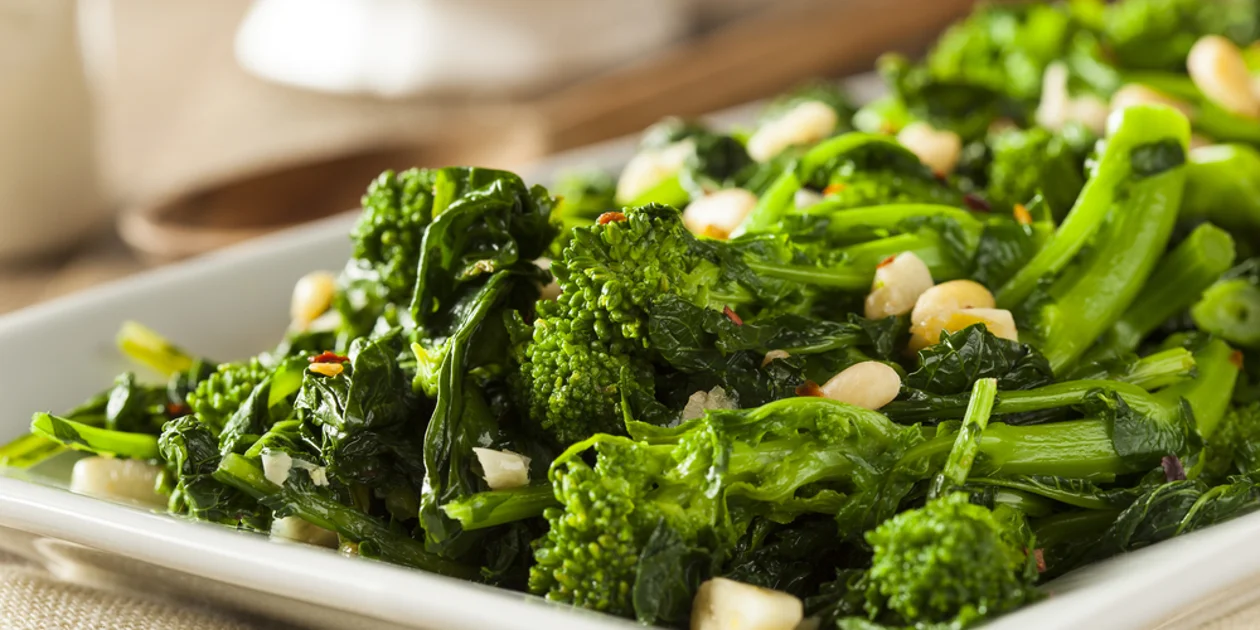 Ingredients
2 bunches broccoli rabe about 2 pounds

salt and pepper to taste

2 tablespoons olive oil

2 cloves garlic chopped or crushed (or more to taste)

1/8 teaspoon red pepper flakes
Directions
Bring a large pot of water to a boil.

Add 1 tablespoon of salt.

Trim bottoms from broccoli rabe and discard.

Rinse lightly and chop into 1-2-inch pieces.

Add to boiling water; when water returns to boil, cook until tender, about 8 minutes.

Stir several times while cooking.

Drain and pat dry.

Heat olive oil in skillet and saute garlic 1 minute.

Add broccoli rabe and toss well.

Cook 1 minute and season with salt, pepper and red pepper flakes.
Category: Vegetables