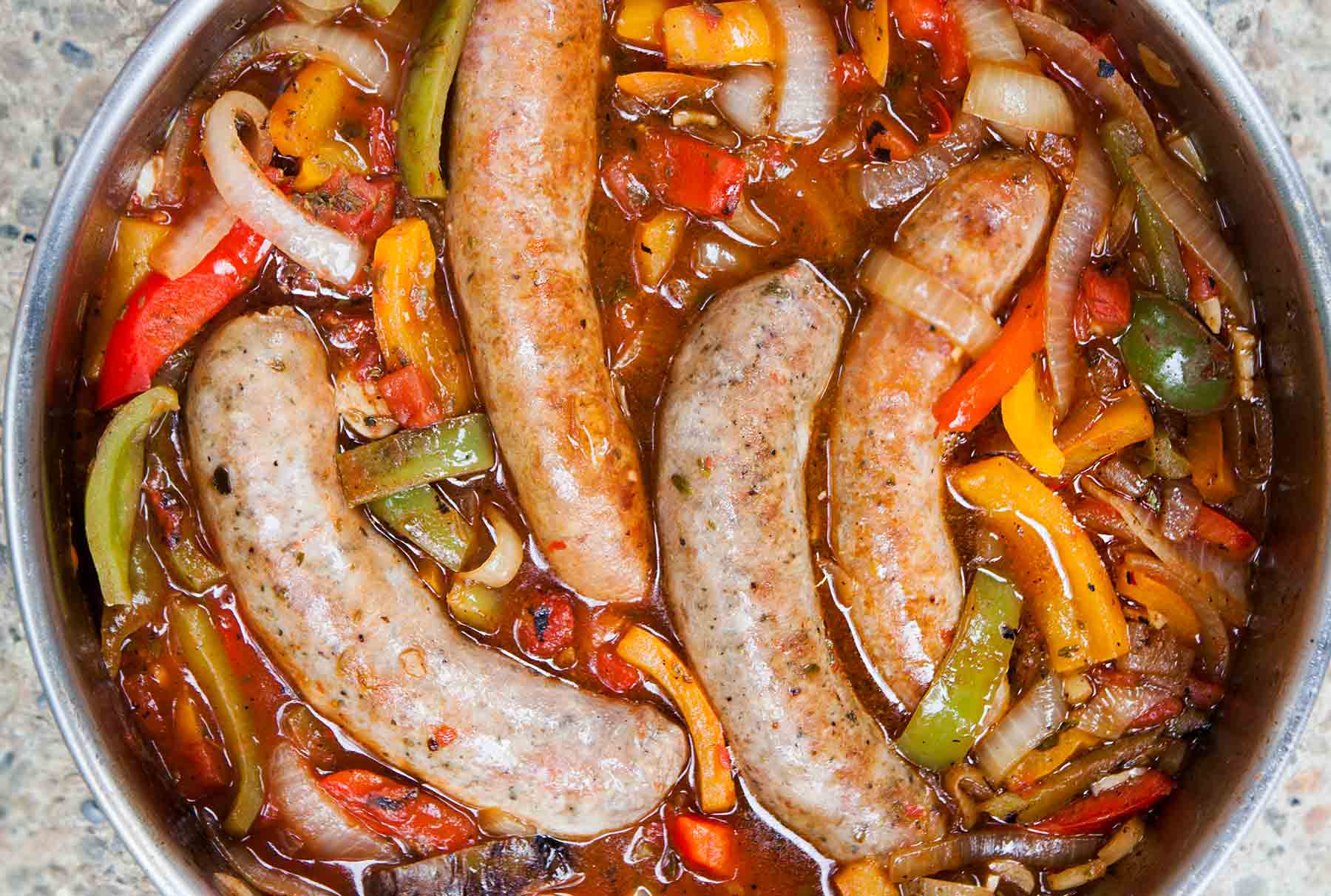 Sausage with Peppers and Onions
Ingredients
1 pound sausages sliced while slightly frozen

2 onions large

2 green bell peppers large

3 tablespoons olive oil

2 6 1/2 oz. can sliced mushrooms
Directions
Slice onion into rings or slices and green peppers into thin slices.

Place green peppers and onions into fry-pan with the hot oil and cook for 10 minutes on medium

flame.

Add sausage, cook for about 30 minutes or until green peppers are soft.

can be served open face or in a sandwich roll.
Category: Meats