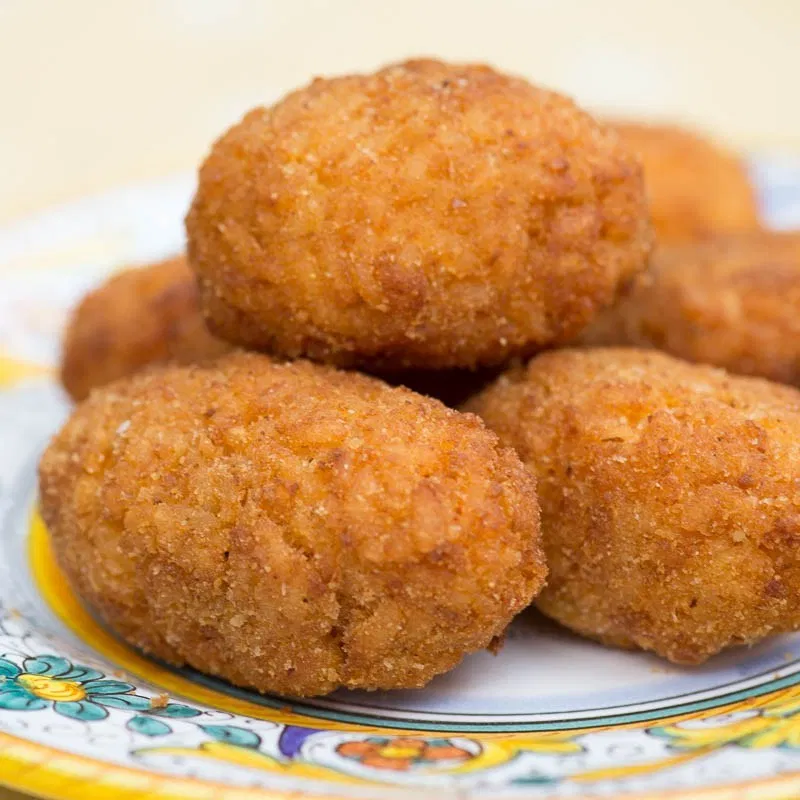 Ingredients
3 cups rice Carolina brand

6 cups boiling salted water

1 stick butter or margarine melted

1 cup Parmesan cheese

2 large eggs

1 pound mozzarella cheese cut into 3/4" cubes

{"Coating"=>nil}

1 egg

2 tablespoons water

Italian bread crumbs
Directions
Cook rice 15 minutes (or according to package directions).

To hot rice add melted butter, cheese and beaten egg.

Mix together thoroughly.

Add salt and pepper to taste.

Cool in refrigerator overnight.

Take a handful of rice and push a cube of mozzarella cheese into the center.

Roll into a ball.

Beat egg, water and salt, and dip rice ball into egg, and then into bread crumbs.

Deep fry at 400° for 3 minutes or until golden.
Category: Pasta, Sauces, Rice, and Grains