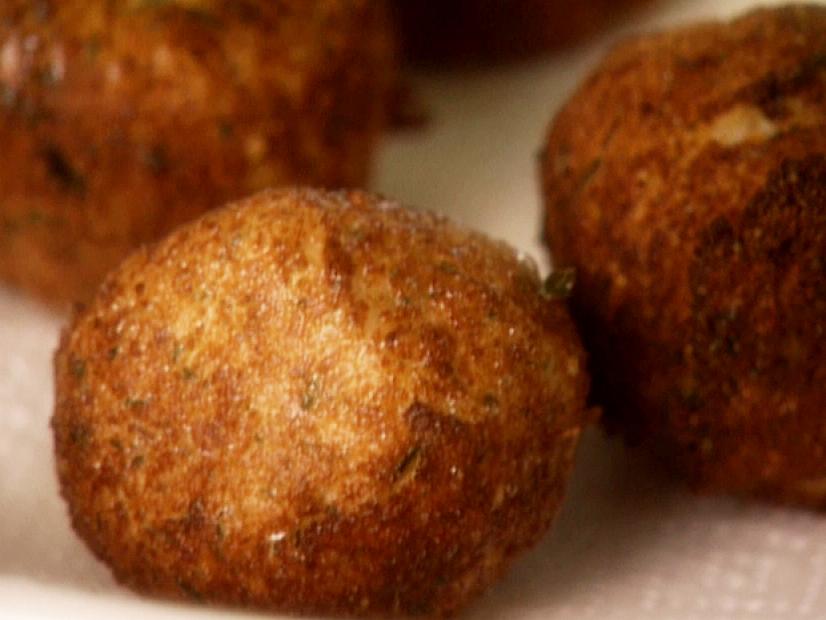 Ingredients
1 1/2 cups rice

1/4 cup Parmesan cheese

1/2 stick butter or margarine

2 eggs or 1/2 cup egg substitute, slightly beaten

some chopped parsley

salt and pepper to taste ("a piacere")

15 cubes mozzarella cheese
Directions
Boil rice, strain, and while still hot add margarine, cheese, parsley, and salt and pepper.

Mix well.

Beat egg and add to rice mixture.

Let cool at least 2 hours or even over night (it holds together better).

Cut mozzarella in small squares.

Take a tablespoon of rice mixture in your hand and push piece of mozzarella in center.

Roll in breadcrumbs and keep packing breadcrumbs (in your hands) until ball is nice and round and hard and stays together.

Brown in hot oil and drain on paper towel.
Category: Pasta, Sauces, Rice, and Grains