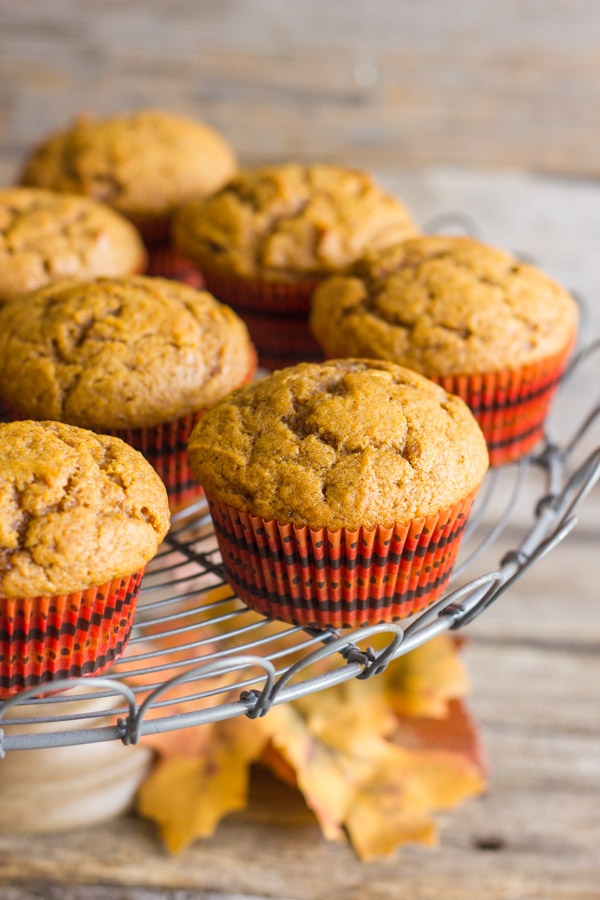 Ingredients
1 1/2 cups flour

2 teaspoons baking powder

3/4 teaspoon salt

1/2 cup sugar

1/2 teaspoon cinnamon

1/2 teaspoon nutmeg

1/4 cup butter

1/2 cup raisins

1 egg beaten

1/2 pumpkin puree

1/2 cup milk

sugar
Directions
Sift together flour, baking powder, salt, sugar, cinnamon, and nutmeg.

Cut in butter and add raisins.

Stir to coat raisins.

In another mixing bowl combine beaten egg with pumpkin, and milk.

Add pumpkin mixture to flour mixture and mix only to combine.

Fill greased muffin pans 2/3 full and sprinkle with 1/4 teaspoon sugar over each muffin.

Bake in a preheated 400° oven 20 to 22 minutes.
Category: Quick Breads and Muffins