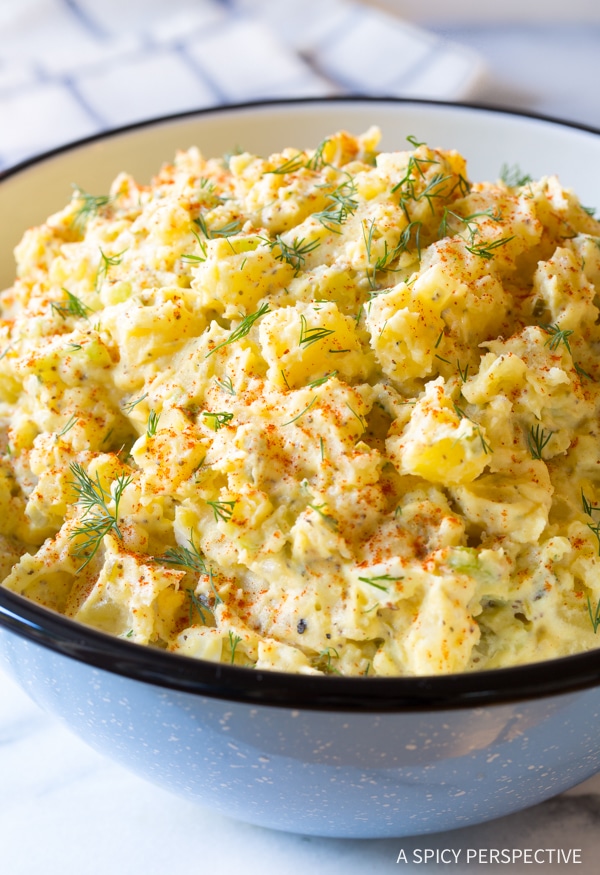 Ingredients
5 pounds potatoes

3/4 cup cold water

2 to 3 tablespoons wine vinegar

salt and pepper

1 onion grated

2 green bell peppers chopped fine

1 teaspoon sugar

2 to 3 tablespoons mayonnaise
Directions
In saucepan, cover potatoes with salted water.

When water boils cook 20 minutes in jackets.

Peel and slice thin.

Mix together the remaining ingredients.

Mix with potato slices with hands, fingers spread apart.

After potatoes have absorbed mixture, add about 2 to 3 tablespoons of mayonnaise (or more to taste)

Garnish with green peppers, carrot curls and/or tomatoes.
Category: Salads and Dressings