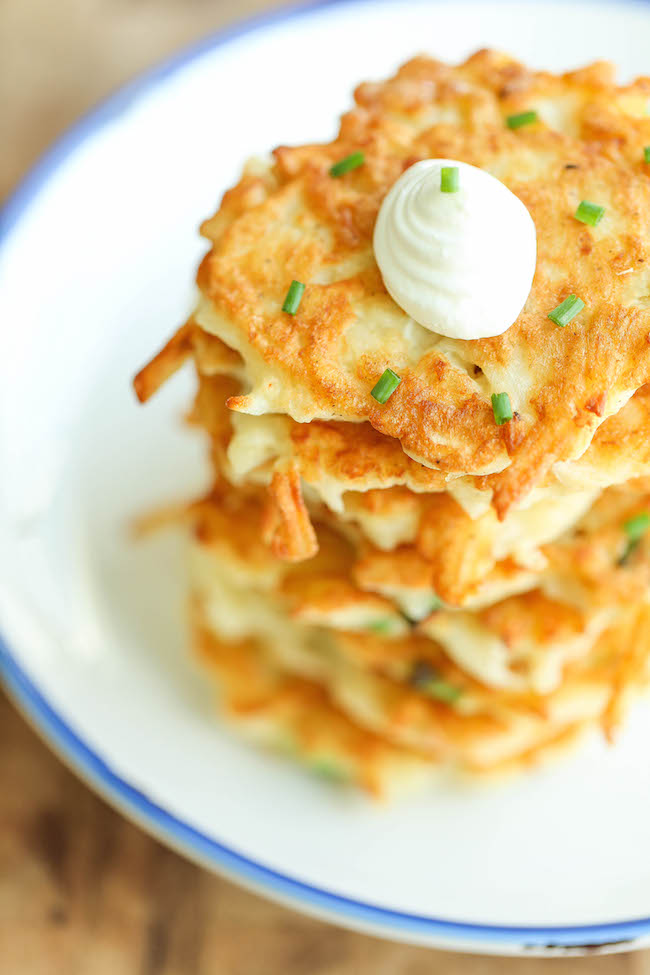 Ingredients
1 egg

1 cup cold water

1/2 cup dehydrated mashed potato flakes

1 tablespoon dried onion flakes

1/2 teaspoon salt

pepper to taste

1/4 cup pancake mix
Directions
In a small bowl, beat egg with fork until blended.

Add water and mix well.

Add potato flakes, dried onions, salt, pepper and pancake mix.

Allow batter to thicken for 3 to 4 minutes. Stir.

Cover the bottom of a large skillet with oil.

Heat and drop tablespoons of batter into the skillet.

Brown on both sides.
Category: Vegetables