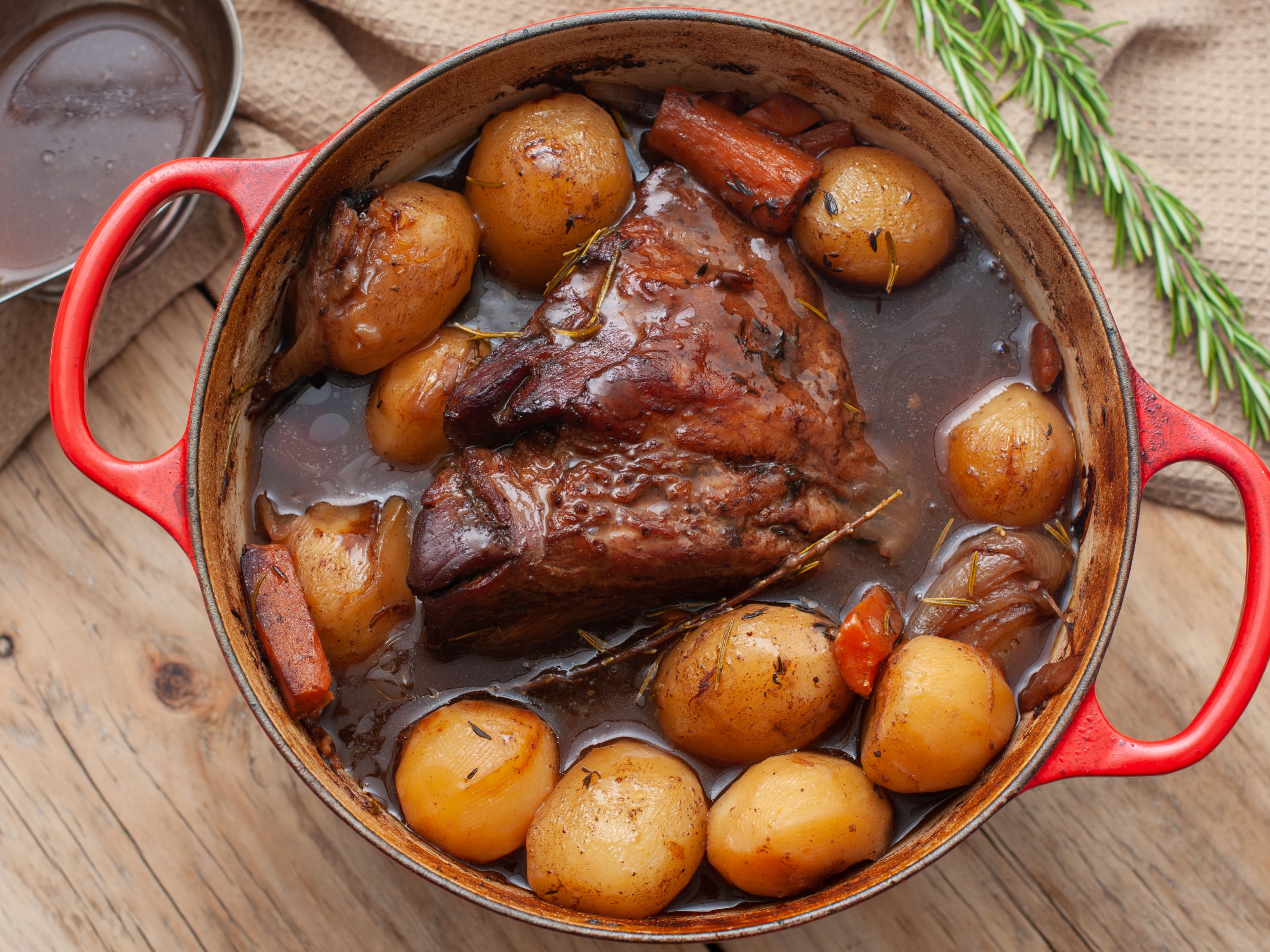 8 Servings in the pressure cooker
Ingredients
2 tablespoons oil

3 to 4 pounds beef chuck roast (or round)

1 package onion soup mix

1 cup water

3 bay leaves

2 to 3 onions sliced

6 potatoes quarted

6 to 8 carrots cut in 2" pieces, or 1 lb. baby carrots
Directions
In large pressure cooker, heat oil, brown roast on all sides.

Spoon off fat.

Place potatoes, carrots, and onions around roast.

Mix water and soup mix.

Pour evenly over vegatables and roast.

Add two bay leaves.

Bring pressure up to 3, lower and cook 45 minutes.

If you want to thicken, remove veg. and meat, and stir in 2 tbls. flour, simmering until thickened.

Can be cooked

in a slow cooker.

Stove top:

Brown meat.

Add soup mix, water, bay leaves and onions.

Cover and cook 45 minutes to an hour or until roast is fork tender.

Then add vegatables and cook until

tender (another 30 to 40 mintues).

Thicken sauce.

Variation:

For a creamier Gravy:

When adding dry onion soup mix and water, add 1 can of Cream of Mushroom soup (undiluted).

If cooking on stove top add another 1/2 cup water.
Category: Meats