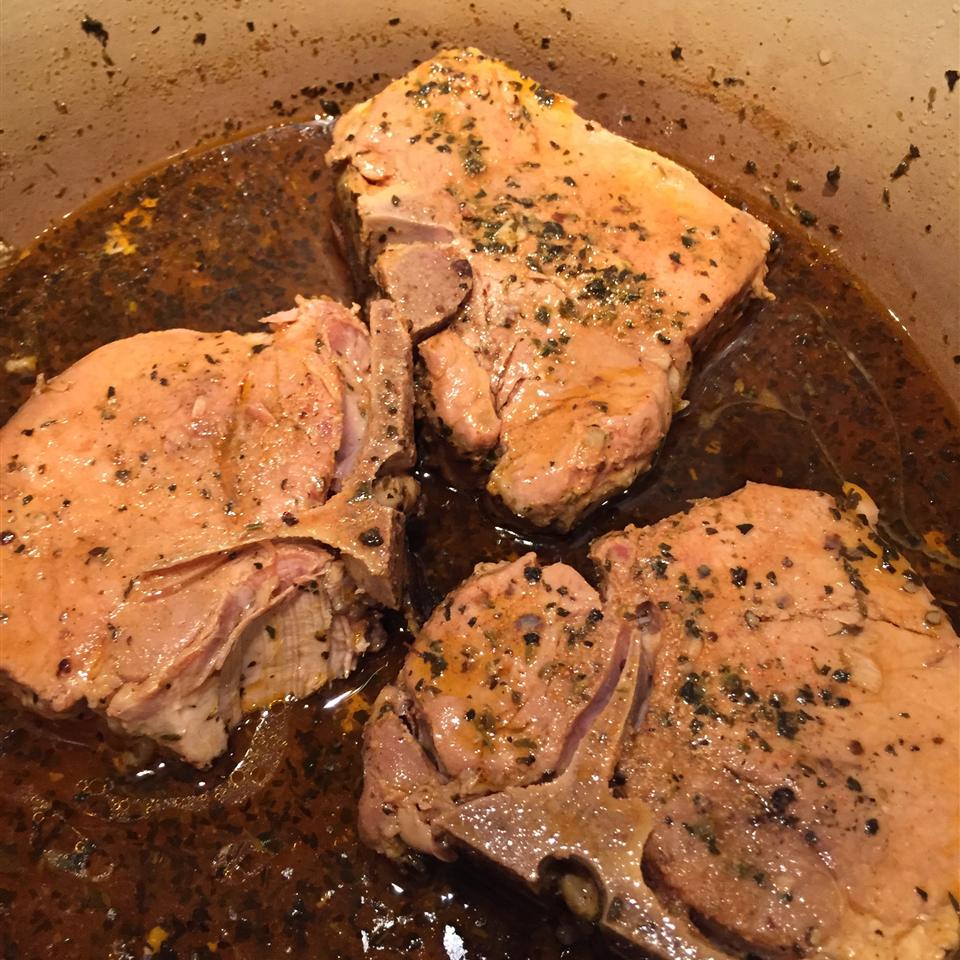 2 Servings
This is the "Delmarized" version of Pork Chops Italiana, which was taken from a magazine.
Ingredients
2 pork chops 1" thick

2 tablespoons oil

1 6 oz. can mushrooms

1 large onion sliced

2 to 3 cloves garlic (or to taste)

1/2 cup burgundy wine

1 teaspoon Italian seasoning

1 16 oz. can stewed tomatoes

1/2 cup rice

slat and pepper
Directions
Pam pressure cooker.

Heat cooker and add oil.

Brown chops until well browned.

Remove.

Discard most of oil and fat (leave approx. 2 tablespoons).

Add onion and garlic and cook a few minutes.

Add rice and saute a few minutes more.

Add rest of ingredients and stir until bubbly.

Add chops and cook 25 minutes.

Cool cooker at once.
Category: Meats