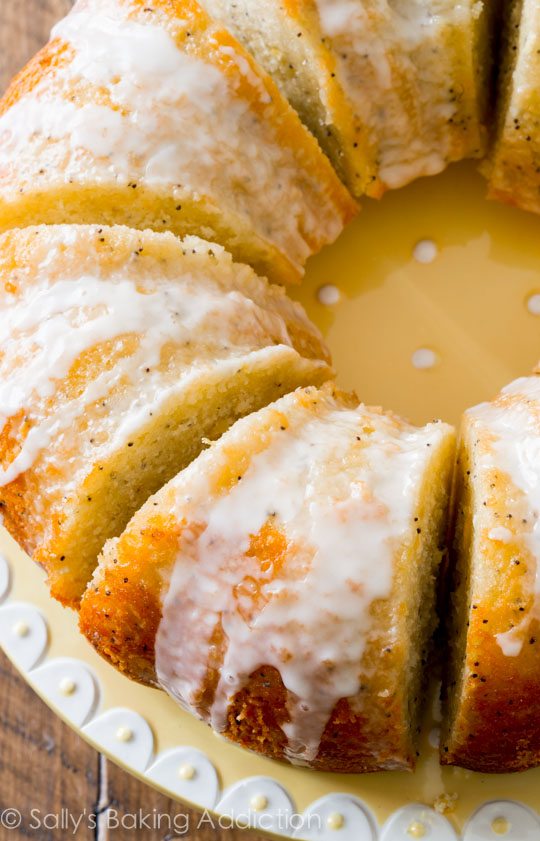 Ingredients
1/4 cup poppy seeds

2/3 cup water

1 package yellow cake mix butter recipe

1/3 cup butter or margarine softened

3 eggs

{"Glaze"=>nil}

1 cup confectioners' sugar

1 tablespoon lemon juice

1 to 2 teaspoons water
Directions
Soak poppy seed in 2/3 cup water 30 minutes.

Heat oven to 350°.

Generously grease and flour 12-cup bundt cake pan.

Blend cake mix (dry), butter, eggs, poppy seed and water until moistened.

Beat 4 minutes on medium speed.

Pour into pan.

Bake 45 to 50 minutes or until cake springs back when touched lightly in center.

Cool 10 minutes;

remove from pan.

Cool completely.

Spread cake with lemon glaze, allowing some to drizzle down side.

Glaze:

Mix sugar and

lemon juice, and stir in just enough water to reach proper glaze consistency.
Category: Desserts