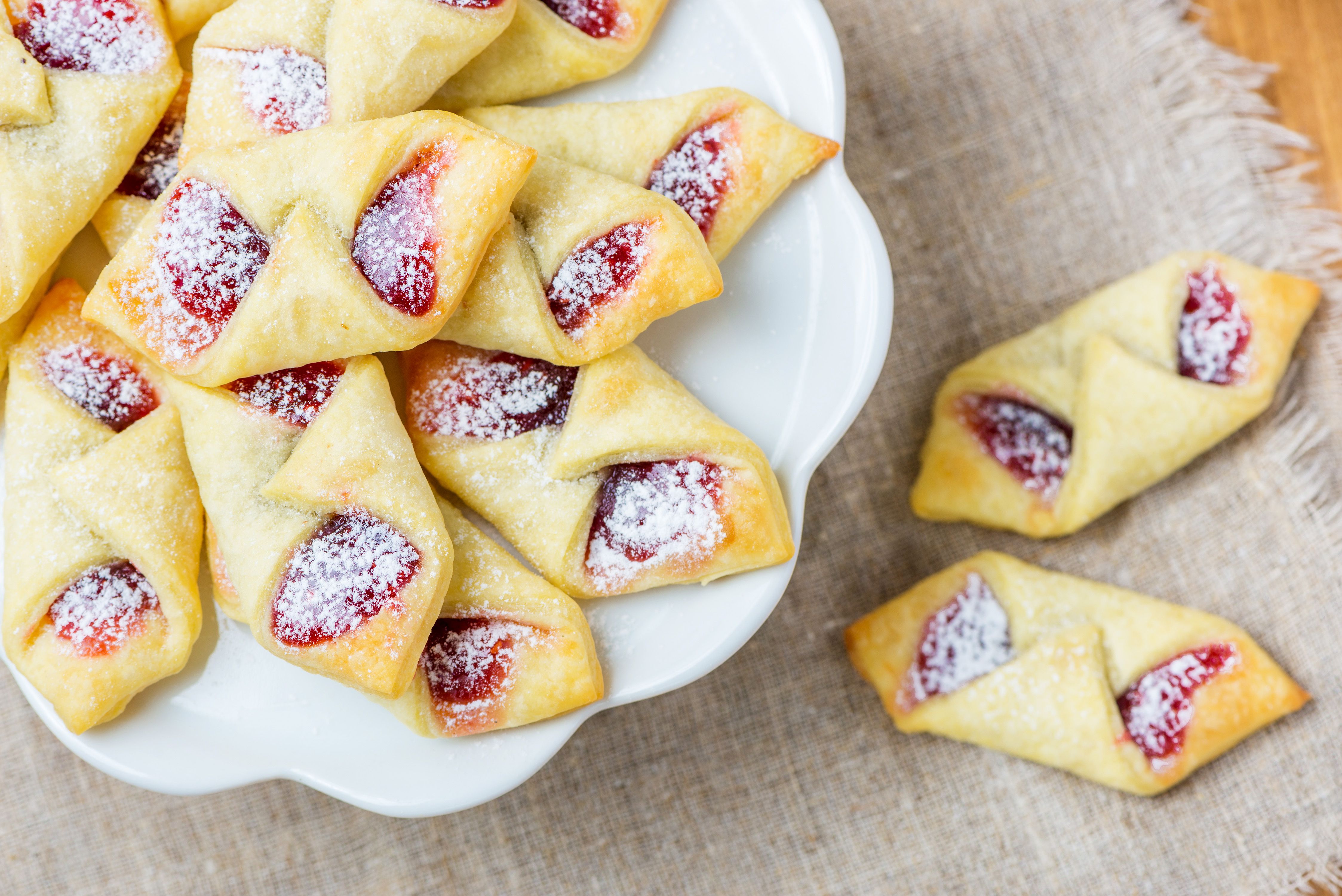 Ingredients
4 cups flour

1/2 teaspoon salt

1 cup butter or margarine

3 egg yolks

1/2 cup sour cream

1 teaspoon vanilla

1 package yeast

{"Filling"=>nil}

3 egg whites

1 cup sugar

3/4 cup pecans (or walnuts) ground

1 teaspoon vanilla
Directions
Sift together the flour and slat in a large bowl.

cut in butter until particles are the size of small peas.

Blend together the egg yolks, sour cream, vanilla, and yeast.

Mix well.

Add to the flour mixture.

Stir to form dough.

Chill somewhat (about 1/2 to 1 hour).

Divide dough into 4 parts.

Roll each part on board dusted with confectioner's sugar.

Roll into 11" round circle about 1/8" thick.

Cut into wedges (8).

Spread with filling (see below).

Roll each wedge, starting from wide edge and roll to a point.

Place point side down in greased baking dish, curving ends a bit to form a crescent.

Bake at 350° for 25 to 30 minutes until lightly browned. Watch closely while baking that undersides do not burn.

Filling:

Beat egg whites until stiff straight peaks form when beaters are raised.

Add sugar and beat until stiff peaks form.

Add ground pecans and vanilla. Fold in to blend well.
Category: Desserts