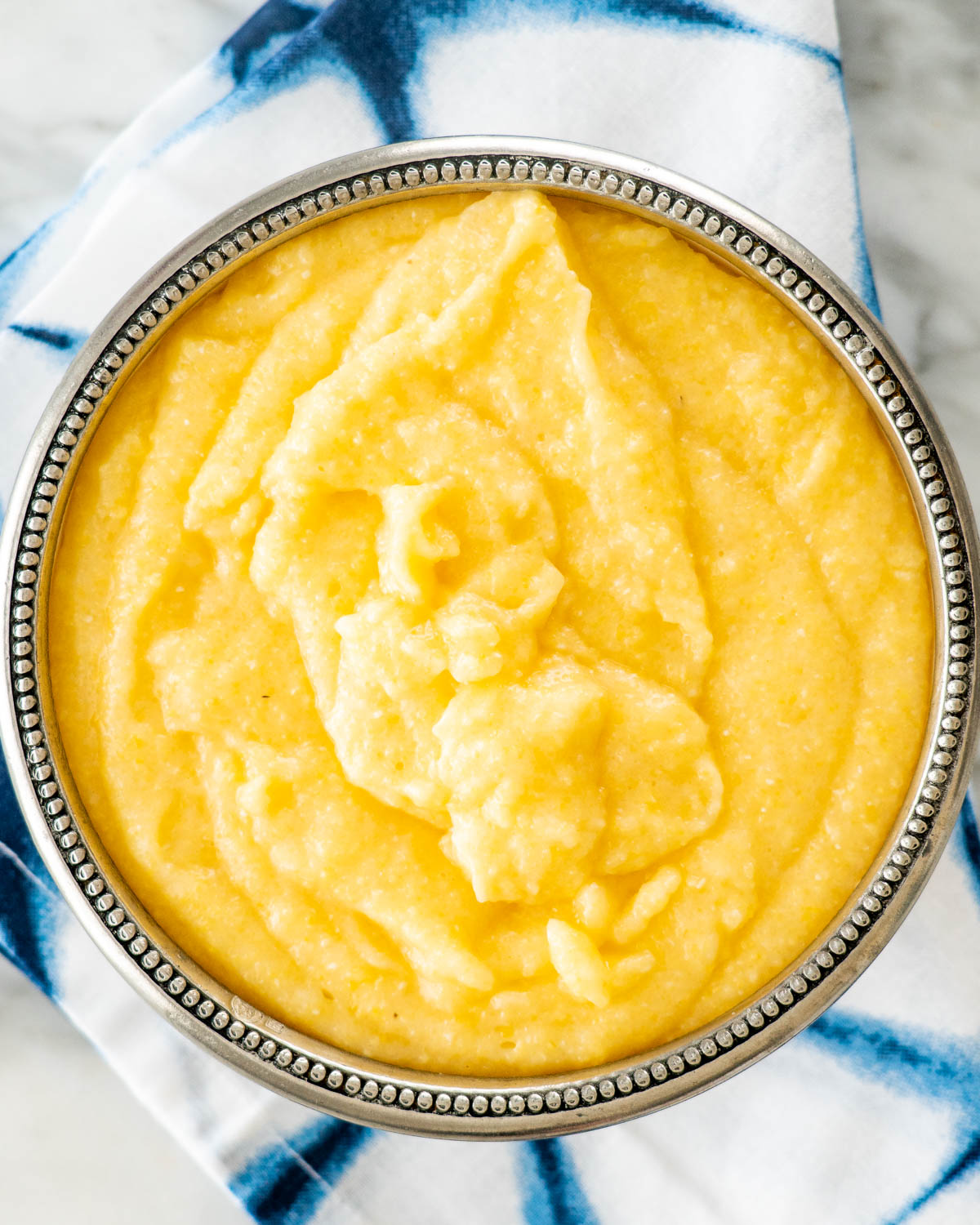 1 Serving
Reheat sliced polenta in the over or on a grill or pan fry and serve with broccoli rabe or escarole.
Ingredients
8 cups water salted, or broth

1 pound polenta (yellow corn meal)
Directions
Bring water or broth to a boil in a large pot.

Add salt, only to water; broth may be sufficiently salted.

Add the polenta by pouring it in a constant stream while stirring simultaneously with a wooden spoon.

This will prevent lumps.

If some form, mash them against the sides of the pot.

Continue stirring and cooking for about 25-30 minutes.

Let the polenta sit in its pot for a few minutes off the heat, then pour it out on a large serving dish or a wooden plank.

Cut with string or a wooden polenta knife.

Serve with sausage sauce.
Category: Pasta, Sauces, Rice, and Grains