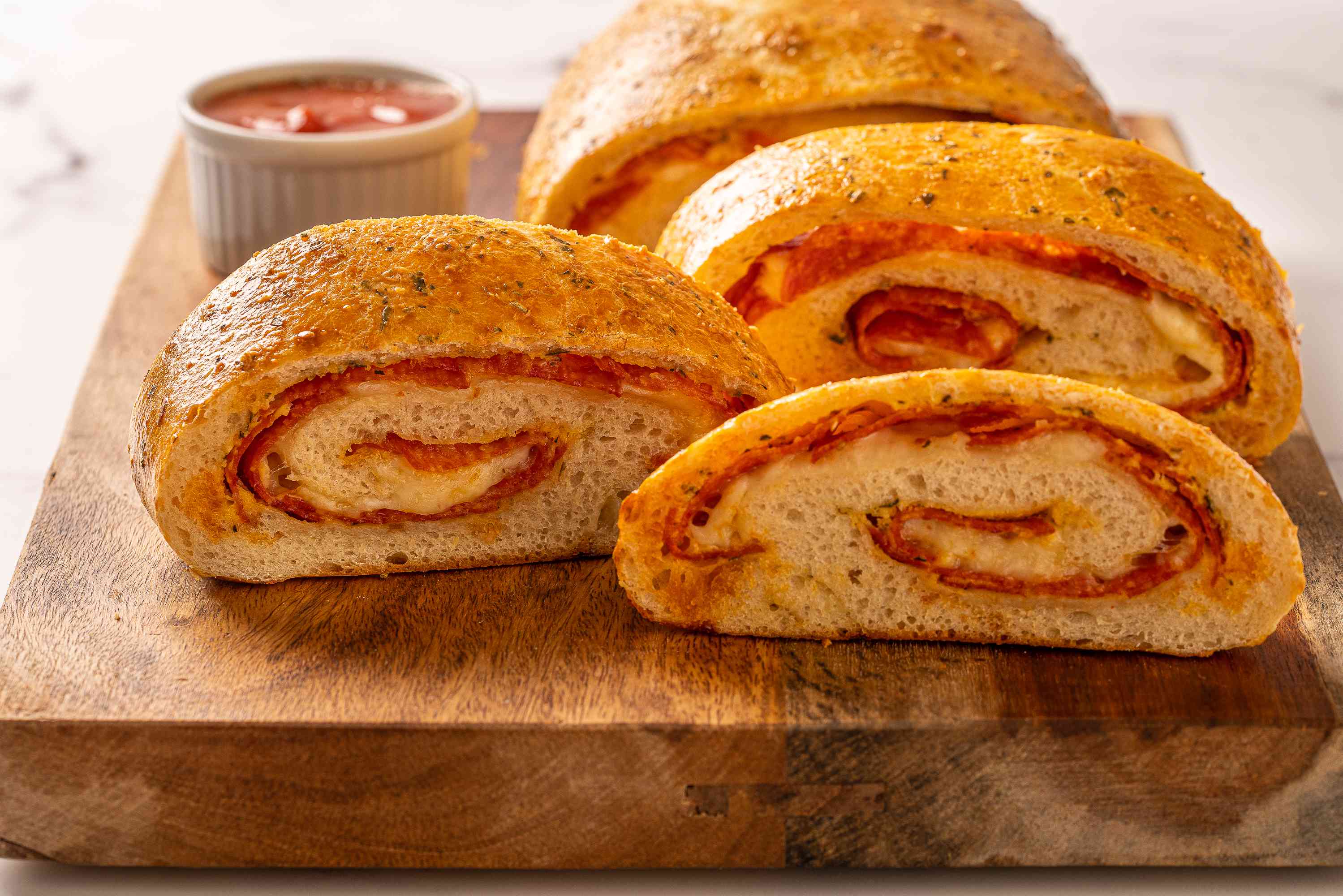 Ingredients
1/4 pound pepperoni sliced thin

6 ounces mozzarella cheese shredded

1 pound bread dough

1 egg slightly beaten
Directions
Take the frozen dough and place it in a dish, cover it with plastic wrap, and let rise about 10-12 hours in the refrigerator.

Or let it sit on the counter top about six hours.

It should triple in size.

Take it our, and place it on a board and roll it out until it is flat.

Place the sliced pepperoni on top of the dough. Sprinkle on shredded mozzarella cheese.

Roll lengthwise, and using your fingers seal the edges.

Brush beaten egg on top of the dough. Place in 400° oven for 20 minutes.

Variations:

Use 6 oz. grated Swiss cheese with 6 oz. mushrooms and onions sauteed in butter.

use 1/2 pound sauteed sausage cooked with green peppers

and onions.
Category: Yeast Breads