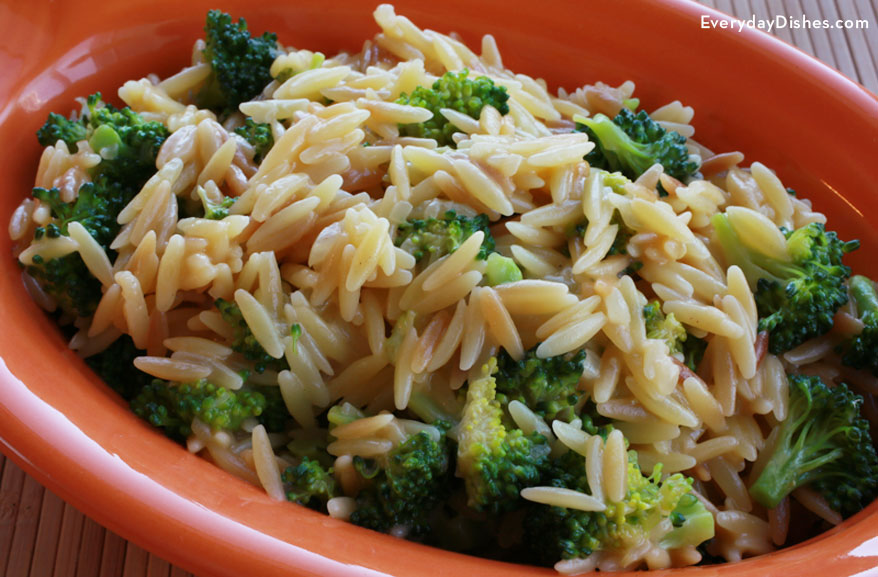 Ingredients
1/2 pound orzo macaroni

3 tablespoons olive oil

2 cloves garlic pressed

3 cups broccoli flowerettes

1/2 cup chicken broth

1/2 teaspoon salt

1/4 teaspoon pepper
Directions
Cook orzo according to package directions.

Meanwhile in medium saucepan, heat oil.

Add garlic and saute 1 minute.

Add broccoli and toss well.

Add chicken broth, salt and pepper, cover, and cook 3 to 5 minutes or until tender - crisp.

In a serving bowl toss with orzo.

Makes 6 to 8 side dish servings.
Category: Pasta, Sauces, Rice, and Grains