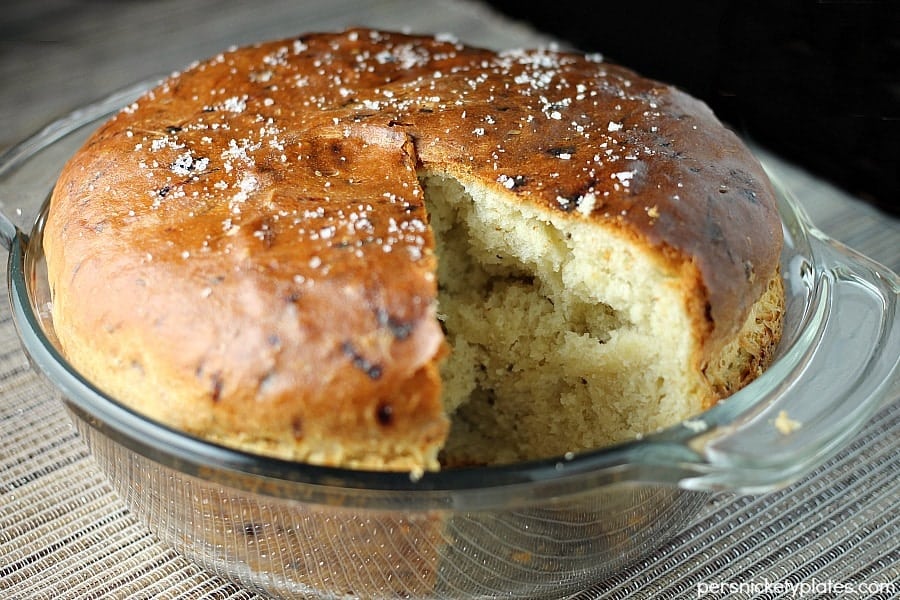 Ingredients
1 package yeast (2 1/2 tsp)

3 1/3 cups flour

1/4 teaspoon baking soda

1 1/2 teaspoons salt

1 egg

{"Mix together warm and add"=>nil}

1/4 cup water

3/4 cup cottage cheese

3/4 cup sour cream

3 tablespoons sugar

3 tablespoons minced dried onion

2 tablespoons whole dill seed

1 1/2 tablespoons butter
Directions
In the order listed, place dry ingredients and egg into bread machine.

Warm the next set of ingredients and add them.

Put bread machine setting on "Manual" and allow to go through either through the entire cycle before removing dough, or take out dough after the first kneading if pressed for time.

I prefer to make two loaves of bread as opposed to one large loaf.

Oil loaf pans and allow to dough to rise until double bulk.

Cook for 40 minutes in a 350° oven.
Category: Yeast Breads