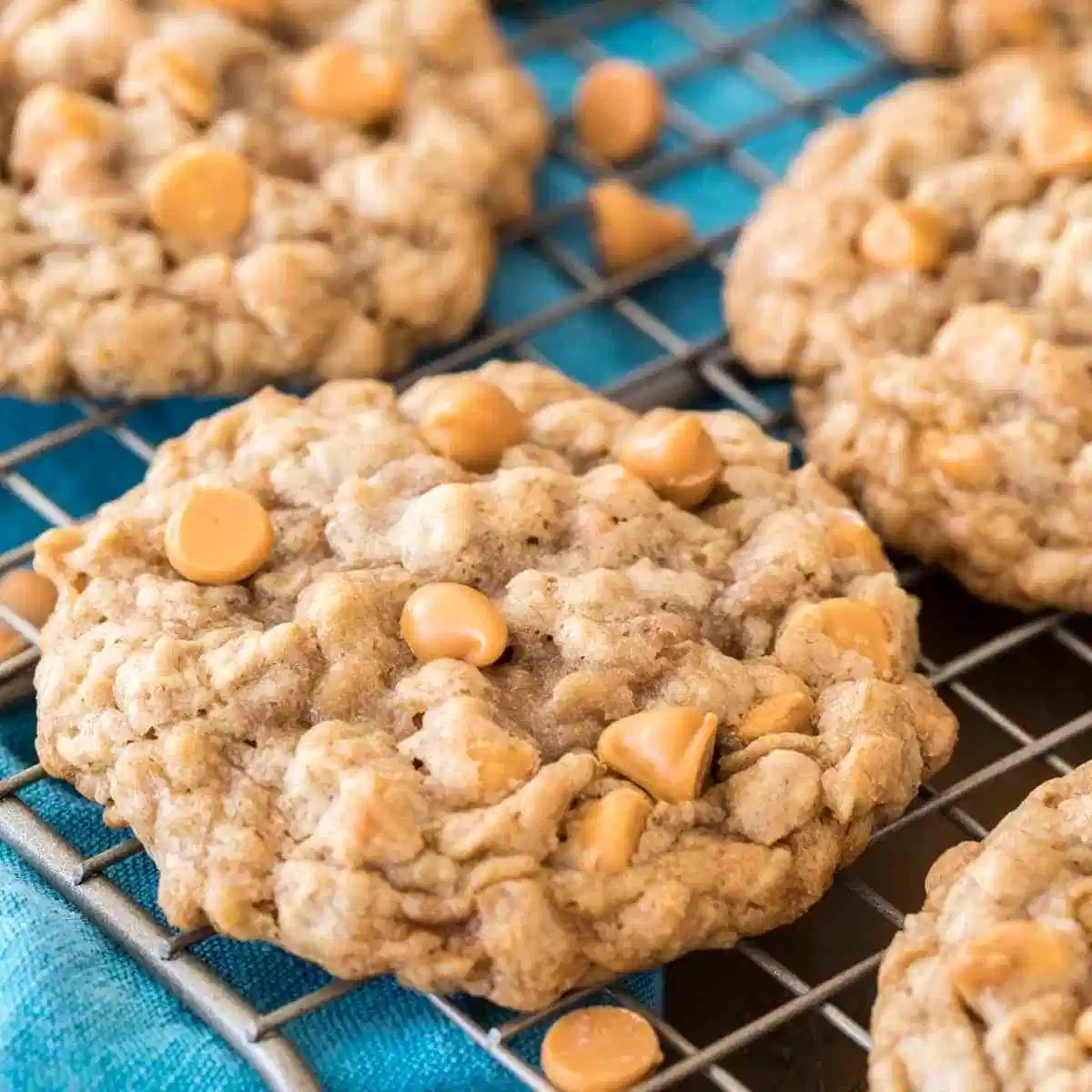 Ingredients
1 1/4 cups all-purpose flour

1 teaspoon baking soda

1/2 teaspoon salt

1/2 teaspoon cinnamon

1 cup butter softened

3/4 cup sugar

3/4 cup firmly packed brown sugar

2 eggs

1 teaspoon vanilla

3 cups quick cooking rolled oats (or old fashioned oats may be used) uncooked

1 12 oz. package butterscotch morsels
Directions
Preheat oven to 375°.

In a small bowl, combine flour, baking soda, salt, and cinnamon; set aside.

In a large mixing bowl, beat butter, sugar, brown sugar, eggs, and vanilla extract until creamy.

Gradually beat in flour mixture.

Stir in oats and butterscotch morsels.

Drop by tablespoonfuls onto ungreased cookie sheets.

Bake 7-8 minutes for chewier cookies, 9-10 minutes for crispier cookies.
Category: Desserts