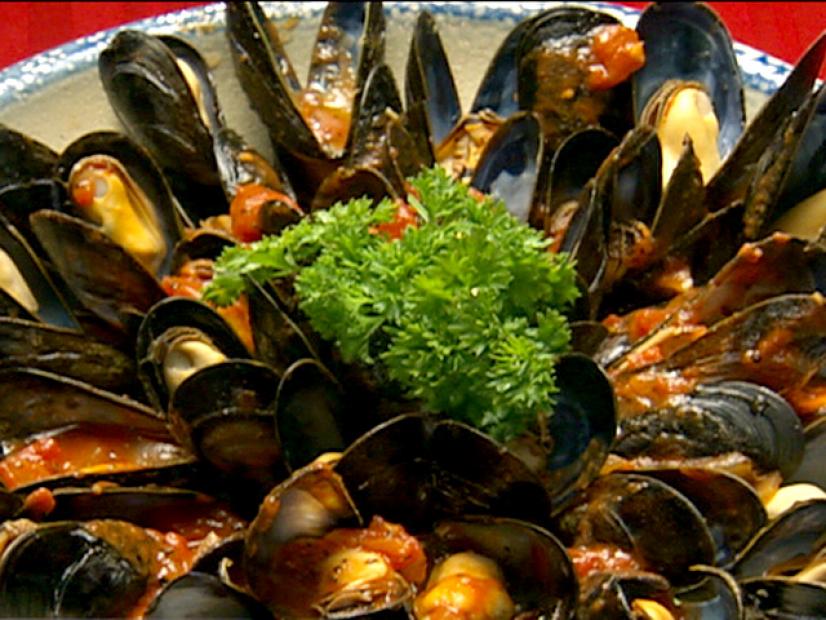 1 Serving
mussels in shells
Ingredients
tomatoes in puree or crushed tomatoes (Progresso)

or home grown- tough to get in December

olive oil

garlic cloves

fresh basil

linguine

salt and pepper
Directions
In a big pot, make the sauce, by first sauteing 4 large cloves garlic.

When delicately browned add 1 can whole tomatoes plus 1 can crushed tomatoes with 1 can of water.

Cook for at least 3 hours on a very low setting with a cover.

Add basil before covering along with salt and pepper.

Scrub mussels thoroughly being sure to remove all beards and seaweed.

I use cultivated mussels - they are much cleaner to start with, but they still have to be scrubbed.

Bring sauce to a boil and add mussels.

Cover and cook until all mussels are opened completely.

Maybe 8-10 minutes.

Serve with or over linguine.
Category: Appetizers and Snacks