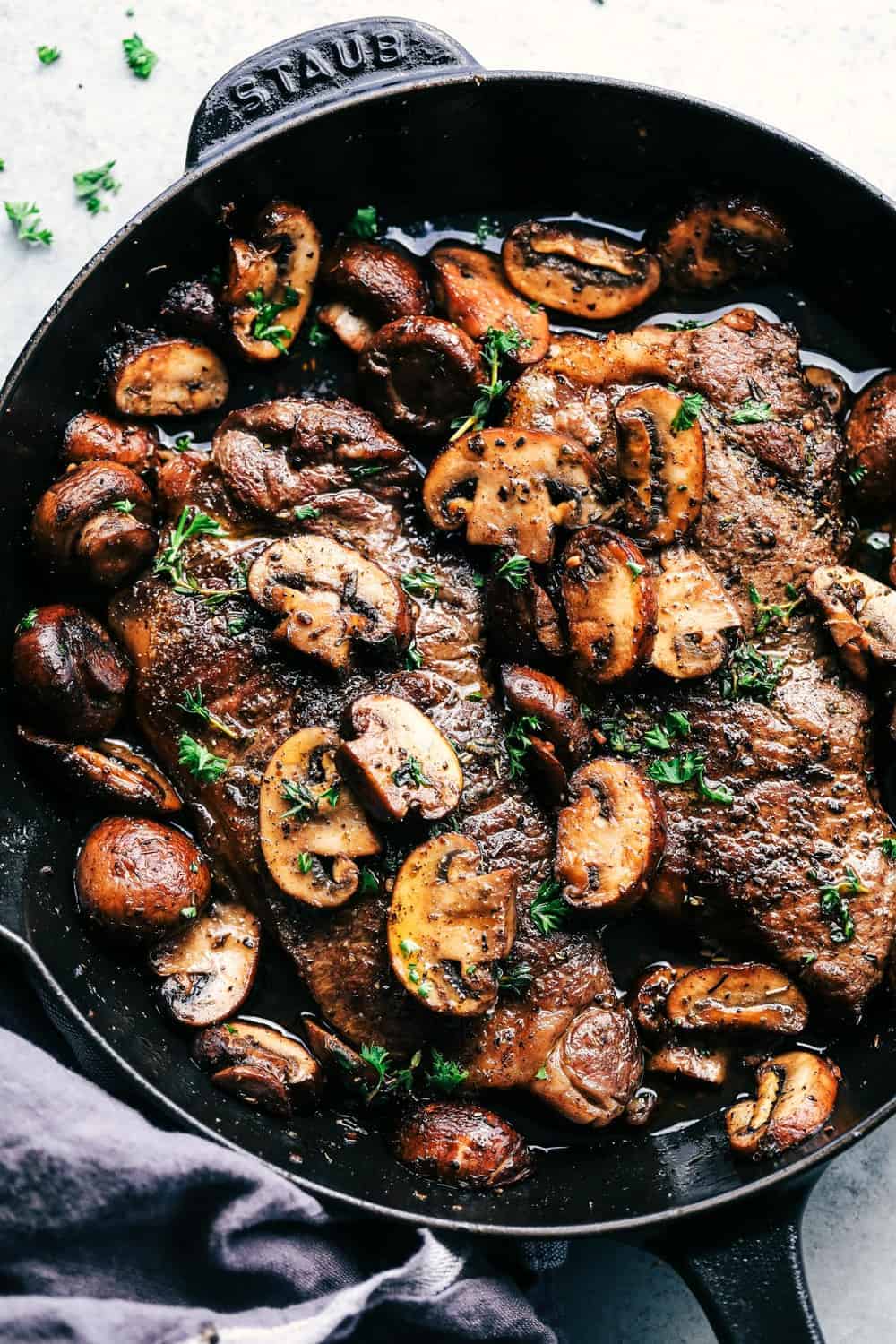 6 Servings
This steak can be cooked in a pressure cooker for 15 minutes.
Ingredients
1/4 cup flour

dash pepper

1 1/2 pounds round steaks (about 3/4 in. thick)

2 tablespoons shortening

1 10 3/4 ounce can cream of mushroom soup

1/2 soup can water

2 6 oz. cans mushrooms sliced and drained
Directions
Combine flour and pepper.

Pound into steak with meat hammer or edge of heavy saucer.

In large skillet, brown steak on both sides in shortening.

Add soup, mushrooms and water.

Cover and cook over low heat about 45 minutes or until tender.

Stir now and then.
Category: Meats