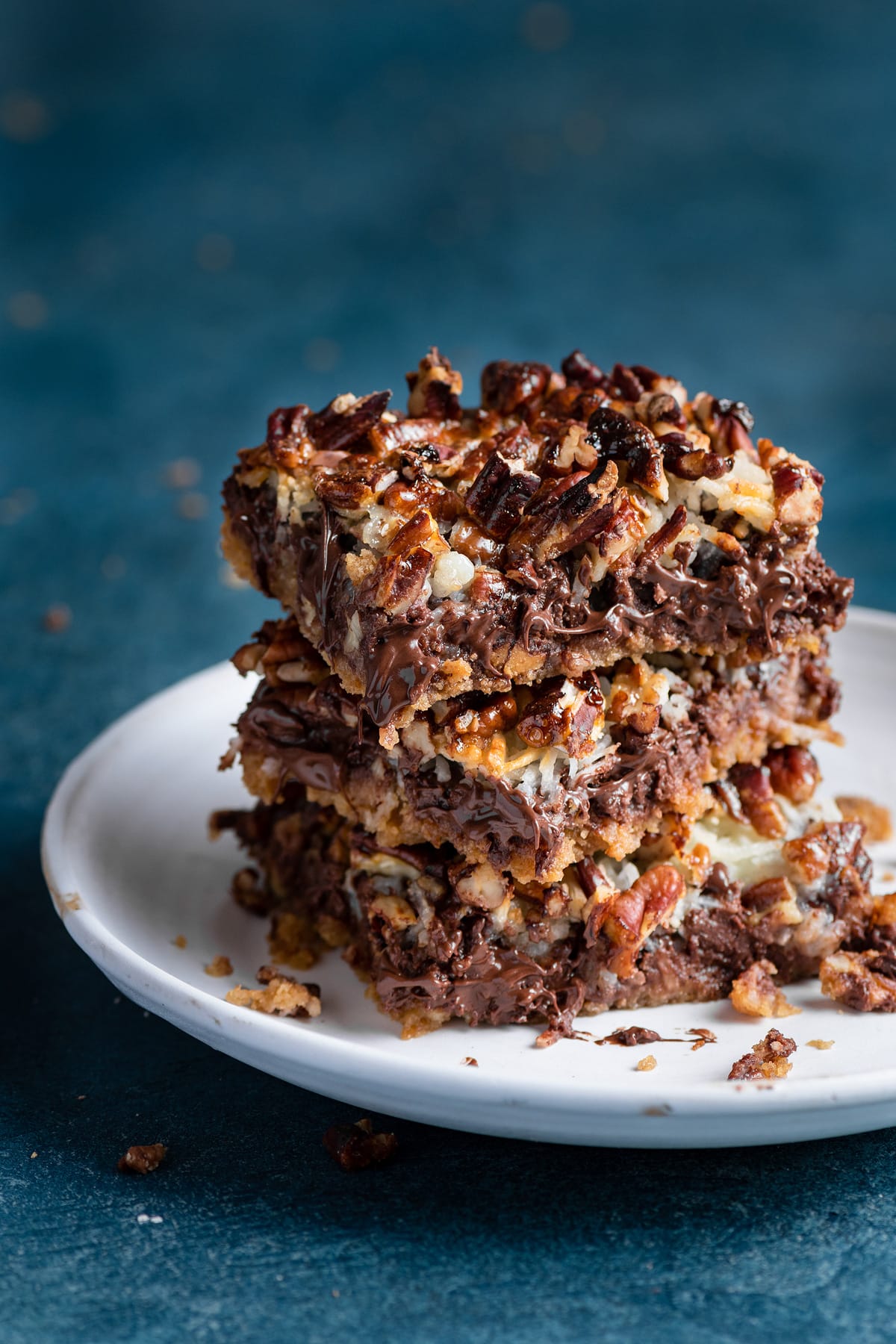 Ingredients
1/2 cup butter melted

1 1/2 cups graham cracker crumbs

1 cup chopped walnuts (or pecans, etc.)

1 cup chocolate chips

1 1/3 cups shredded sweetened coconut (3 1/2 oz.)

1 1/3 cups sweetened condensed milk
Directions
Pour margarine into a 9x13" pan; tilt to cover bottom evenly.

Sprinkle with graham cracker crumbs.

Press down firmly.

Sprinkle with nuts, chocolate chips, and coconut.

Pour sweetened condensed milk over all.

Bake at 350° until lightly browned on top, about 25 minutes.

Cool 15 minutes; cut into bars, remove from pan, and finish allow to finish cooling (tastes best when thoroughly cooled).
Category: Desserts