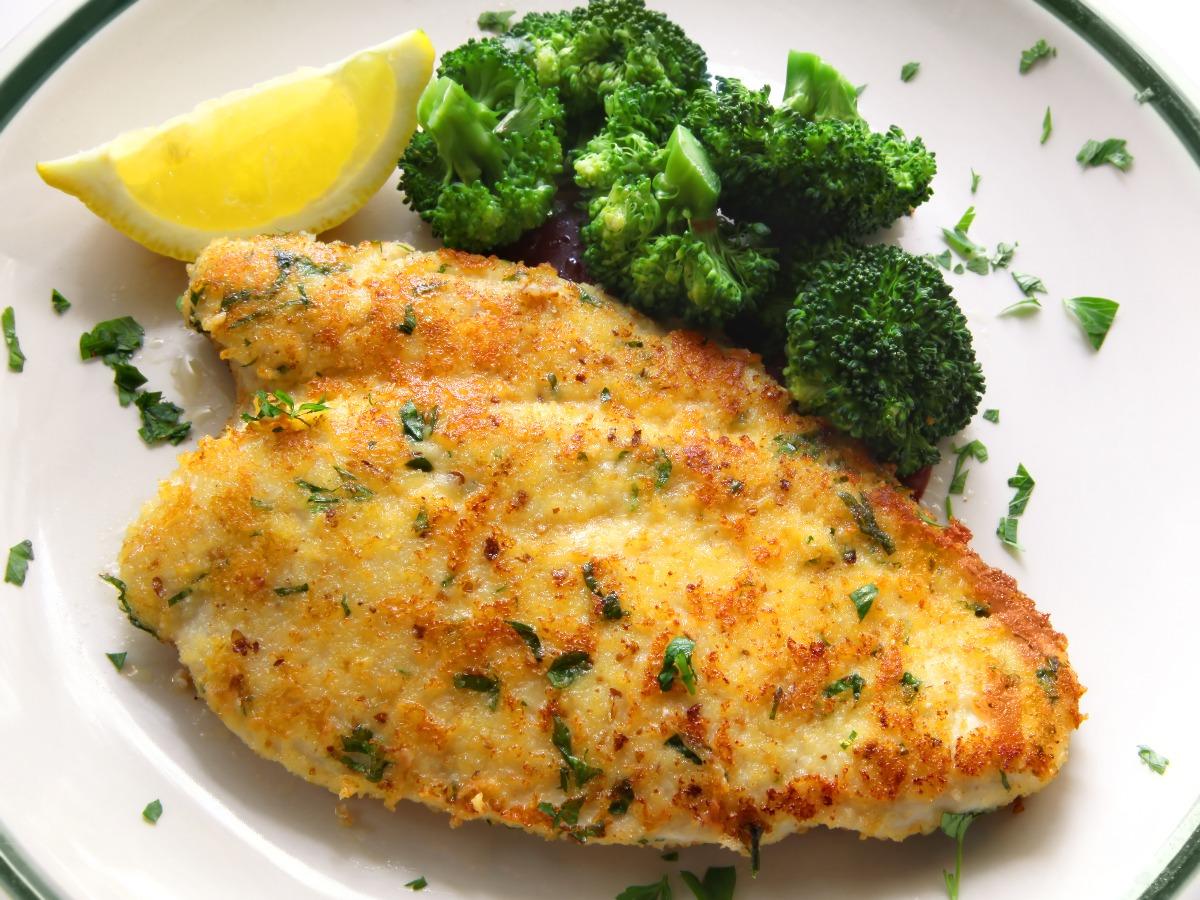 Ingredients
1 pound boneless chicken breasts (4 halves)

1 10 3/4 ounce can cream of broccoli soup

1/2 teaspoon garlic powder or minced garlic

1/4 cup milk

1 tablespoon lemon juice

salt and pepper to taste
Directions
In pan place 1 tablespoon of oil.

Sprinkle garlic and allow to turn golden.

Add chicken and brown well on both sides.

Remove to dish.

Add soup, milk, lemon juice, salt and pepper.

Blend and heat.

Place chicken in ovenproof dish.

Add soup and a slice of lemon to each piece of chicken.

Bake in 375° oven for 20 to 30 minutes.
Category: Poultry