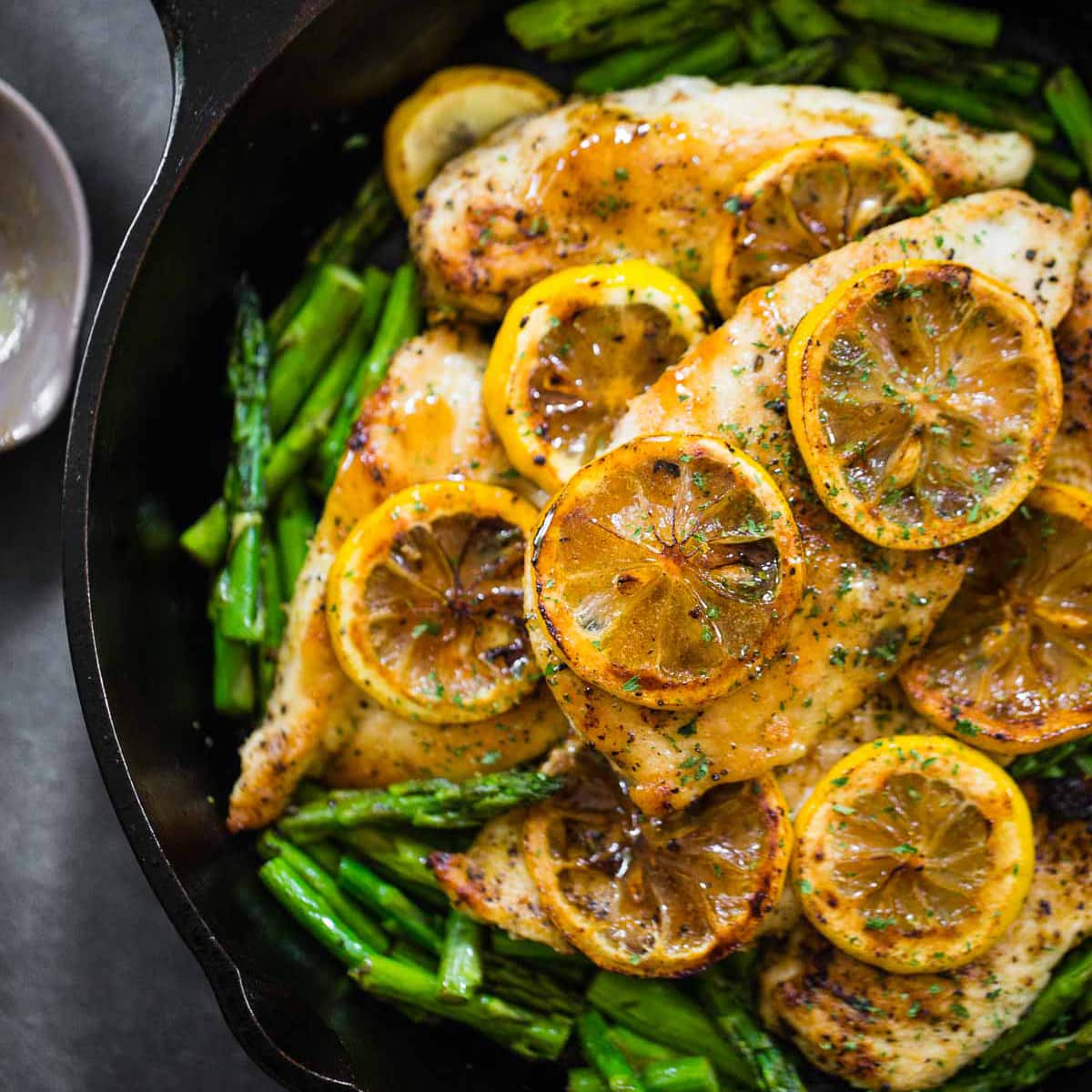 Ingredients
1 tablespoon oil

4 boneless chicken breasts halves

1 10 3/4 ounce can cream of mushroom soup

1 12 oz. can asparagus drained

1/4 cup milk

1 tablespoon lemon juice

1/8 teaspoon pepper

Hot cooked noodles
Directions
In skillet, in hot oil, cook chicken 10 minutes or until browned on both sides.

Remove; set aside.

Spoon off fat.

In skillet, combine soup, milk, lemon juice, and pepper.

Heat to boiling.

Add asparagus.

Return chicken to skillet.

Cover; cook over low heat 5 minutes or until chicken is no longer pink, stirring occasionally.

Serve over noodles.

Garnish with lemon wedges and fresh thyme if desired.
Category: Poultry