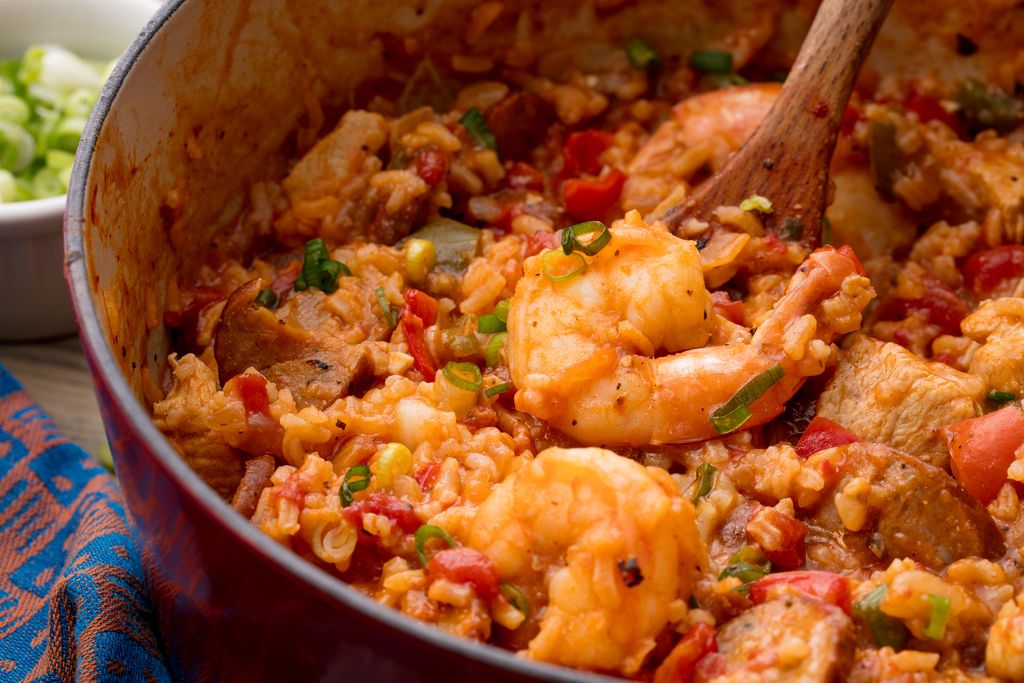 Ingredients
2 slices bacon

1 clove garlic minced

2 onions finely chopped

2 cups canned tomatoes

1 tablespoon parsley

1/4 teaspoon pepper

2 teaspoons Worcestershire sauce

1 cup cooked rice

1 cup ham chopped or ground
Directions
In a skillet fry bacon slices until crisp.

Remove bacon and saute garlic and onions in the bacon drippings.

When onions are golden, add tomatoes, parsley, pepper, and Worcestershire sauce.

Simmer 15 minutes.

Add cooked rice and ham.

Mix well.

Pour into a casserole and bake in a preheated 350° oven for 30 to 40 minutes.

You may garnish with the browned bacon, crumbled.
Category: Meats