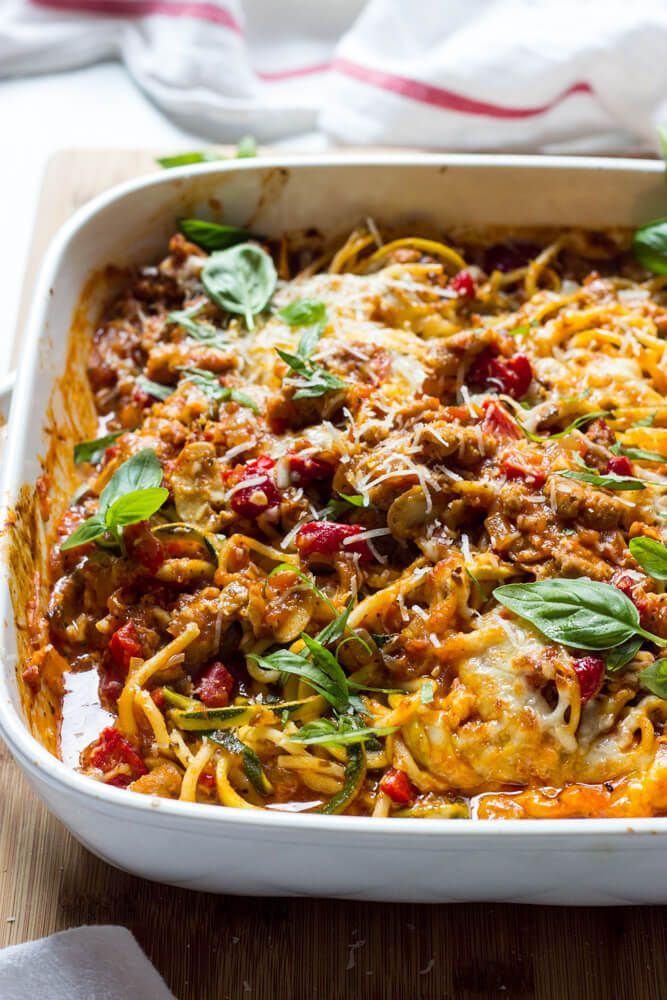 Ingredients
1 tablespoon vegetable oil

3 cups zucchini shredded

1/2 cup onions chopped

1 1/4 cups rolled oats (uncooked)

1/4 cup mozzarella cheese shredded (part skim)

1 egg

1/2 teaspoon basil or oregano crushed

1/8 teaspoon pepper

1 8 oz. can tomato sauce

grated cheese
Directions
Heat oven to 375°.

Coat an 8 inch square baking dish with vegetable oil.

In a small skillet heat 1 tablespoon oil.

Saute onion until tender.

Transfer to a large bowl.

Add zucchini, oats, mozzarella, egg, basil or oregano and pepper.

Mix well.

Pour into baking dish and spread tomato sauce evenly over the top.

Sprinkle with grated cheese to taste.

Cover and bake 30 minutes or until heated through..
Category: Vegetables