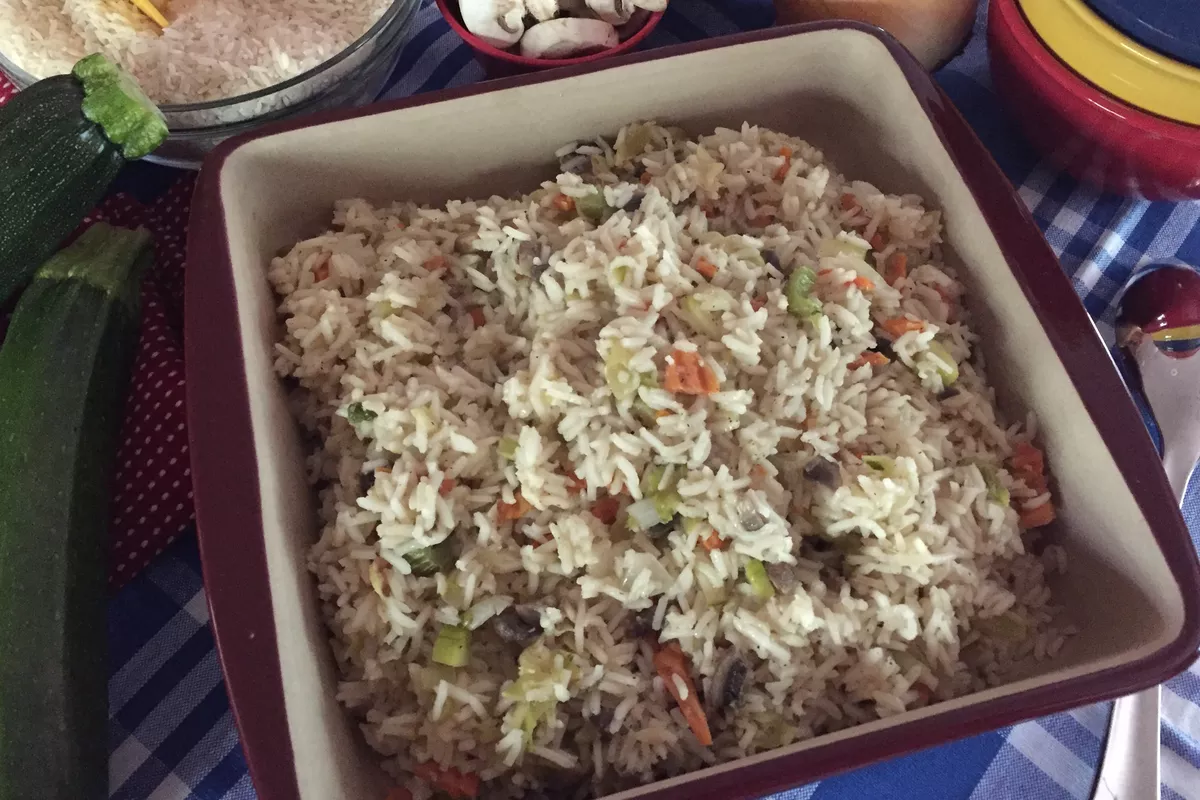 6 Servings (serves four hungry, or six polite people)
If you don't want to turn on the oven just for the rice, you can cook it on top of the range. It's not as good, but still tasty. After rice comes to a boil, cover and simmer 20 minutes or until liquid is absorbed.
Ingredients
1 onion minced

2 tablespoons butter

1 cup long grain enriched white rice

2 cups chicken broth hot
Directions
Saute onion in butter until transparent.

Combine onion, rice and hot broth.

Bring to a boil on top of range.

Cover and place in 325° oven for 20 minutes.

Serve and listen to the compliments.
Category: Pasta, Sauces, Rice, and Grains