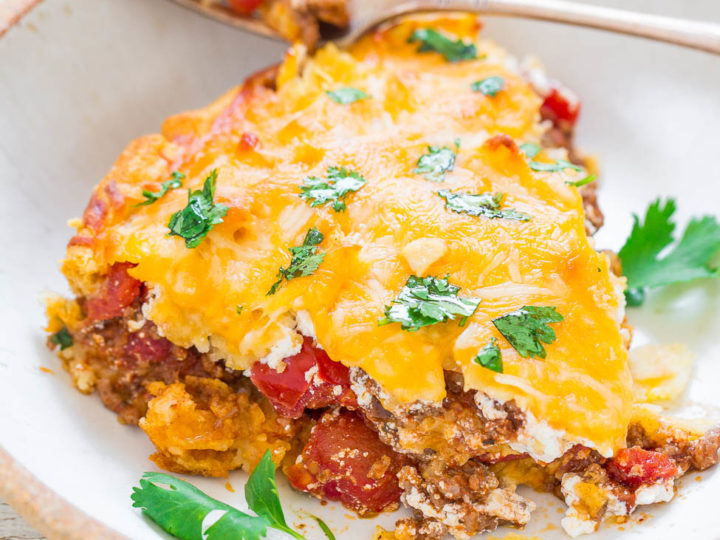 Ingredients
1 pound lean ground beef

1/2 cup onions chopped

1 envelope taco seasoning mix

1 4 oz. can green chilies drained

1 1/4 cups 2% lowfat milk

2 eggs

1 cup Bisquick baking mix (reduced fat)

1 tomato chopped

1/2 cup mozzarella cheese shredded
Directions
Heat oven to 400°.

Grease pie plate.

Cook and stir ground beef and onion in 10" skillet until beef is brown.

Drain.

Stir in seasoning mix (dry).

Spread in pie plate;

sprinkle with chilies.

Beat milk, eggs and baking mix 15 seconds in blender, 1 minute with wire whisk or hand beater or until smooth.

Pour over chilies.

Bake 25 minutes.

Top with tomato and cheese.

Bake 8 to 10 minutes longer or until knife inserted in center comes out clean.

Let stand 5 minutes.
Category: Meats