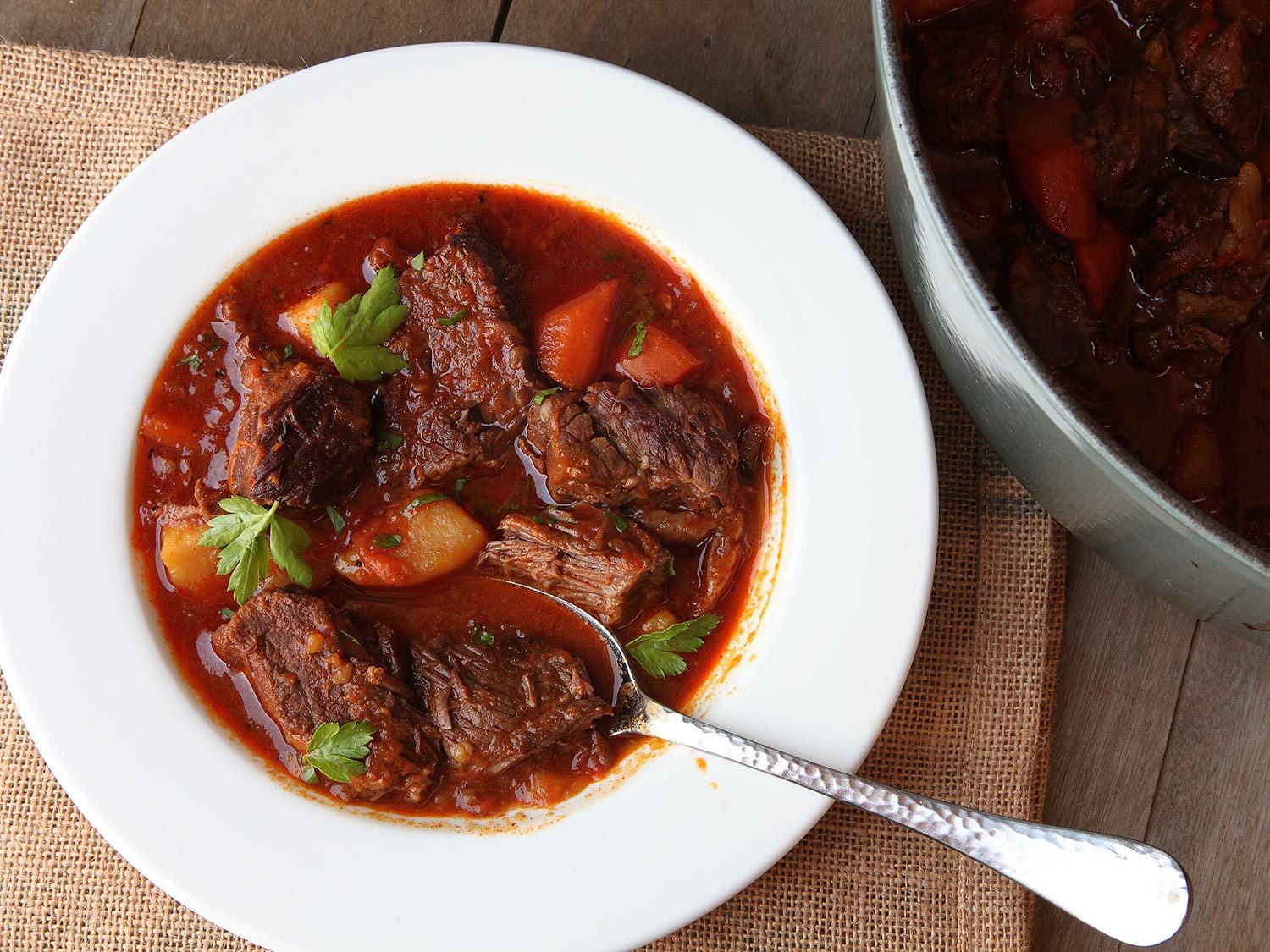 Ingredients
4 pounds beef chuck cubed

1/2 cup oil

4 large onions sliced

2 tablespoons paprika

2 tablespoons parsley

4 cups water

1 teaspoon caraway

1/2 teaspoon garlic

2 bay leaves

5 bouillon cubes
Directions
Saute meat (do not brown) and onion.

Reduce liquid to half - add paprika, slat and pepper to taste.

Add 1/2 pound bread flour.

Cook 5 minutes blending well.

Add sachet bag (caraway seeds, bay leaf, parsley) and 1 gallon brown stock or beef bouillon and 1 large can tomato puree (cook uncovered 1 1/2 hours or until tender) or in oven 350° for 1 1/2 hours.

Serve with noodles or spatzle.
Category: Meats