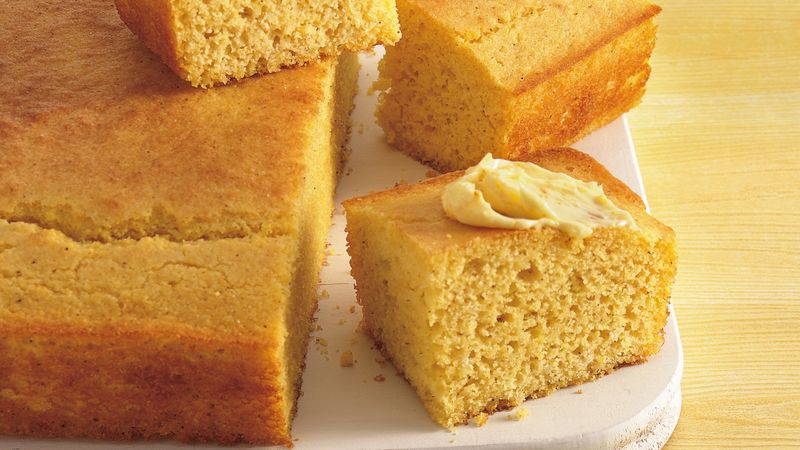 Ingredients
1 cup yellow corn meal

1 cup flour

1/4 cup sugar

1 tablespoon baking powder

1/2 teaspoon salt

1 15 oz. can white corn or yellow corn

1 15 oz. can canned cream-style corn

1/2 cup butter or margarine melted

1/4 cup milk

2 eggs beaten
Directions
Combine first five dry ingredients in a large bowl; mix well.

Combine corn, butter, milk and eggs.

Pour into flour mixture; stir just enough to blend.

pour into 12 large greased muffin cups.

Bake in a preheated 400° oven, 15-20 minutes or until golden brown, or bake in 8-inch square pan for 25-30 minutes.
Category: Quick Breads and Muffins