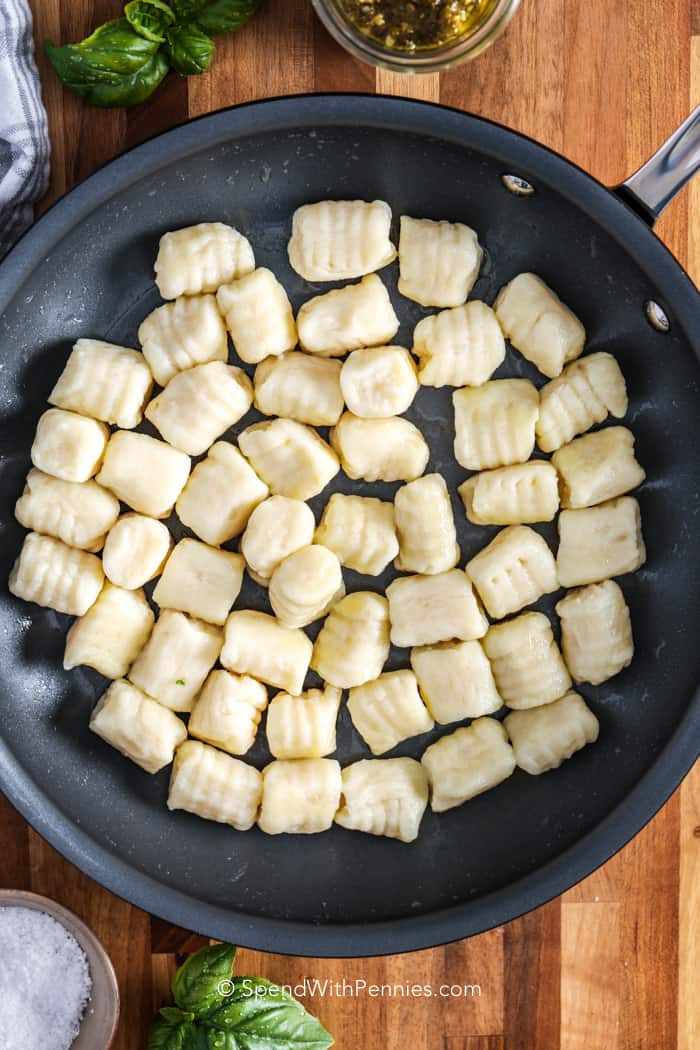 12 Servings Nanny's recipe
Ingredients
12 cups dehydrated mashed potato flakes

5 cups flour

4 teaspoons salt

2 eggs
Directions
Add hot water, enough to make a pliable dough.

Roll small portion at a time in flour to thickness of a pen.

Cut in 1/2 to 3/4" lengths.

When water boils (salted) add plateful of gnocchi (luncheon size plate) to water.

When gnocchi come to the top, let boil 1 minute.

Scoop out with strainer.

Place in macaroni bowl.

Top with sauce.

Continue until all gnocchi are cooked.

Do not attempt to cook all the gnocchi at the same time.
Category: Pasta, Sauces, Rice, and Grains